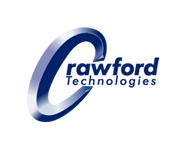 We are extremely proud to be on the cutting edge of technology and the first vendor to offer this unique software to organizations across the globe.
Toronto, ON (PRWEB) April 02, 2013
Crawford Technologies has announced the launch of the world's first software able to automatically convert files into PDF/UA, or accessible PDF. This new solution is the first available software of its kind, allowing organizations across the globe to more easily communicate with their visually-impaired customers.
The new software, entitled 'PRO Transform Plus for PDF/UA', is available as a licensed software product available on Windows, Linux, Solaris, AIX and z/OS systems, or as a conversion service provided by Crawford Technologies' growing Document Accessibility Services (DAS) division, which also offers conversion of transactional print files into Braille, large print, e-text and audio files.
Other PDF/UA creation tools in the market require time consuming and labor-intensive manual tagging of PDF files. PRO Transform Plus for PDF/UA can automatically create PDF/UA files from normal PDF files as well as print files such as AFP, PCL, PostScript and Xerox LCDS/Metacode, saving organizations a lot of time and costs.
"Our market-leading technology for converting files to PDF and PDF/A combined with our five years of experience creating accessible documents have combined to create a major advance for the customer communications marketplace," said Ernie Crawford, President of Crawford Technologies.
PDF/UA is the new universally-accepted term for accessible PDFs, created by the International Organization for Standardization (ISO). Crawford Technologies worked alongside Microsoft, Adobe, Appligent and other forward-thinking organizations to perfect this new standard and was the only committee member on board to represent the unique needs of the transactional document industry. In the past, there were guidelines on creating accessible PDFs, but no universally-accepted formats until now.
"We are extremely proud to be on the cutting edge of technology and the first vendor to offer this unique software to organizations across the globe," said Dave Hook, Vice President of Product Management for Crawford Technologies.
"Not only does this allow organizations to more easily communicate with their visually-impaired customers, but it ensures that they comply with government legislation and avoid costly and damaging litigation."
CrawfordTech's team members will be demonstrating PRO Transform Plus for PDF/UA at the Xplor International User Conference & Vendor Forum in St. Pete Beach, Florida from April 16-18, 2013. Crawford Technologies is a Platinum Sponsor of Xplor and will be located at booth #31.
For more information about the upcoming Xplor International User and Conference & Vendor Forum, visit their website.
About Crawford Technologies
Crawford Technologies is an award-winning, worldwide leader in print-stream transformation, document re-engineering, workflow, document accessibility and archiving software solutions. Now in their 17th year of business, Crawford Technologies is continuing to grow and expand their solution offerings in the Enterprise Output Management and Enterprise Content Management markets.
Since 1995, Crawford Technologies' award-winning solutions have helped over 700 companies around the world reduce costs associated with multi-channel customer communications' by delivering bills, statements and other mission-critical transactional communications to their customers in the format preferred by each customer. This includes print formats for laser and inkjet printers, online formats like PDF, HTML and XML and alternate format documents in Braille, Large Print, Audio and E-text for visually impaired and print-disabled customers.
With CrawfordTech's range of unique software products and services, our clients simplify, automate and extend document delivery cost effectively - irrespective of current, legacy or future standards in infrastructure or document output. These clients, including four of the top five US banks, four of the top five US insurance companies and four of the world's top five car manufacturers, are realizing high-value results as costs associated with document processes are minimized through automation, new opportunities for savings across critical communications are realized and they react quickly to changes in regulations, policies, business requirements and technical infrastructure.
CrawfordTech's quality software, expert support and transactional document business knowledge help clients to meet operational, service, marketing, legal and compliance requirements and automate the delivery of billions of communications to their customers annually. Simply put, companies look to Crawford Technologies for a platform-independent approach, leading system performance and superior output fidelity. Please visit http://www.crawfordtech.com to find out more about CrawfordTech's clients, people, partners and solutions.
Crawford Technologies has been ranked as one of the fastest growing companies in North America on the 2012 Deloitte Technology Fast 500™ and has been listed for three consecutive years on the PROFIT 200 list of fastest growing companies in Canada.
CrawfordTech is also a member of the Branham300 top Information and Communication Technology companies in Canada.
For media and other enquiries please contact the CrawfordTech Press Office:
North America Tel: +1-416-923-0080
UK Tel: +44 (0)20 3239 4723
media(at)crawfordtech(dot)com
http://www.crawfordtech.com