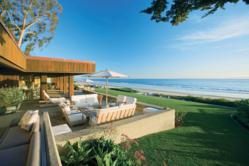 Jay Belson CEO of SRE Investing added "our luxury homes are like art, they are designed to elicit real emotions."
Beverly Hills, CA (PRWEB) April 04, 2013
SRE Design & Development is guiding the way to the most in-demand luxury properties in Los Angeles – extreme customization is the rule, rather than the exception.
The definition of "luxury home" has changed in the LA area, and it requires more than just skilled contractors and architects to create an enduring luxury design. Today's buyers demand much more than timeless appeal in design and construction materials. They require the ideal fusion of architecture, design, luxury materials, layout and technology that won't be outdated in just a few years.
Walter B. Meyer of Meyer Architecture states, "There are some basic components of architecture that don't change over time, but how they are addressed does change." Today's luxury mansions in Brentwood, Westside and Bel Air are much more than just a collection of interconnecting squares or rectangles. They're unique experiences that change as the owner or visitor moves from one room to another.
Jay Belson CEO of SRE Investing added "our luxury homes are like art, they are designed to elicit real emotions."
Yet another consideration in Los Angeles luxury real estate is the blowback against computerization and digitization in the modern world. This can be seen in the drive toward early 19th century elements – farmhouse sinks, craft style elements and traditional design. Those are fused with modern aesthetics – infinity pools, custom kitchen islands with industrial pendant lighting, and more. The resulting mix is uniquely Californian, and provides both a grounding in tradition and a forward-thinking stance that encompasses the future and modern technology.
Interior design in luxury Los Angeles homes is more frequently including sliding glass walls, mirrored surfaces and expansive loft-like spaces that provide open, airy feels to maximize space. Blown-out interior walls, a lack of separate interconnected rooms (spaces are now mostly open and only marginally "separate") and massive sliding doors leading to the exterior mark modern luxury home design.
"Utilizing these principles" comments Seth Phillips COO of SRE Investing "our homes stand out from all the other Los Angeles and Beverly Hills real estate."
Highly customized, personalized homes that reflect a connection to the past as well as being relevant into the future are what buyers demand today. SRE Design & Development can guide both buyers and investors to the ideal options in the rapidly rising LA luxury home market.
To find out more about SRE Investing visit http://www.SREinvesting.com.
About SRE Design & Development: Headquartered in Beverly Hills, SRE Investing specializes in Los Angeles real estate investing. Clients are able to participate as owners, lenders or partners in investments.