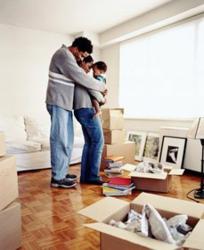 Local and interstate movers are pre-screened for proper licensure, operation permit as a household carrier and insurance
(PRWEB) April 03, 2013
Florida Movers, with its aim to provide quality service to their clients, has announced their new line of services that will answer any client's specific need for a smooth move to any point in Florida.
Moving to Florida is a big decision to make, and there are a lot of things to consider in making that decision. One important factor would be the company to choose, and the only place for moving services to any moving needs. Packing and loading takes up time, that's why it's important to choose a moving company that can provide do all the relocation services under one roof.
"We understand that everyone is different and we want to be able to fulfill everyone's different needs." said Ron Mobley, Marketing Director at Florida Movers. "Everyone deserves a hassle-free move to Florida and we want to make sure that our clients will have that experience."
Another factor to consider is one's budget in moving, that's why Florida Movers partnered with only the reputable moving companies all over Florida, to provide quality choices to their valued clients, who can also get free quotes and compare without the hassle of going personally to the offices of different moving companies, just to get the quotation.
Other than the quality service and the affordability, movers can also expect helpful tips from the counselors of Florida Movers who are experts in anything customers need to know and understand about moving to Florida.
Don't worry about scammers or movers who'll find it very easy to do business with them by providing cheap quotation then will double or even triple the amount movers have to pay once they already have customer belongings loaded in their trucks. Florida Movers have invested time in screening the moving companies that they partner up with to provide customer nothing but good quality service that's not painful on the budget.
Never settle for a cheap but poor moving company to take care of whatever moving services may require to satisfy any relocation needs in moving to Florida. Being the client gives the edge to choose, use that capability wisely by choosing a movers company that will give customers nothing but excellent service without any hidden charges.
Trust only the pioneer in the industry, a company that has been providing quality service to satisfied clients since 1999. FloridaMovers.org, ensuring that moving to Florida will be as smooth as possible.