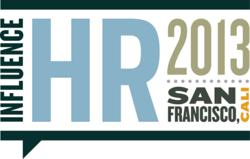 Display advertising is a huge opportunity when marketing to the HR buyer, but B2B companies just aren't thinking like B2C brands.
San Francisco, CA (PRWEB) April 02, 2013
ReTargeter, a full-service display advertising firm, is going to be part of the team of experts unveiling marketing secrets at LAROCQUE's inaugural HCM marketing symposium, InfluenceHR.
"Display advertising is a huge opportunity when marketing to the HR buyer," said LAROCQUE President George LaRocque. "But B2B companies just aren't thinking like B2C brands. That's where ReTargeter comes in."
InfluenceHR is a conference by marketers, for marketers. The agenda was built based on the ongoing requests of CEOs, CMOs, sales VPs, and other customer-facing executives looking for access to content on how to reach, market to, and sell to the HR buyer. Included in the speaker lineup is Arjun Dev Arora, founder and CEO of InfluenceHR sponsor ReTargeter.
"Targeted B2B marketing can be incredibly powerful," said Arora, "especially when companies know who their audience is, where to find them, and can focus their messages accordingly."
Arora will share his secrets in the session "What's Possible: Finally Finding the Elusive HR Buyer in a Digital World." Arora will speak to his digital advertising company's experience with the HR market while also discussing the history of display advertising and digital media as a whole.
In this session, attendees will learn not only about the history of digital advertising but also about its future. This includes how offline activity can be connected to online campaigns, how to leverage the power of targeted advertising to reach only the right people, and how companies are shifting their digital strategy toward new media.
"Digital marketing isn't going anywhere," said LaRocque. "ReTargeter will help companies see the options available so they can help their brands stand out from the competition."
Here's what attendees need to know:
InfluenceHR Conference
May 13, 2013
San Francisco
http://www.influencehr.com
Location and Hotel:
Hilton
San Francisco Financial District
750 Kearny St.
San Francisco, CA 94108
http://www.sanfranciscohiltonhotel.com
About LAROCQUE
LAROCQUE is the leading strategy and go-to-market consulting firm for HR-related technology and the human capital management (HCM) marketplace. Services are offered in a unique Service-on-Demand approach, as well as by project or retainer. LAROCQUE publishes the #hrwins list of HR Companies To Watch annually, celebrating the innovation taking place in the HCM and HR tech markets by vendors of all sizes.
About ReTargeter
ReTargeter is a full-service display advertising platform specializing in audience targeting and retargeting solutions for brands of all sizes. Retargeting allows companies to optimize their marketing spend by serving targeted advertisements to people who have previously engaged with them online, whether they've read an email, visited their website, engaged with them on social media, searched for relevant keywords, or simply signed up for email updates.