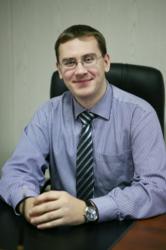 The UN's official events span a large number of countries – Belgium, Tanzania, Canada, the U.S., Uganda, Austria, Thailand, France, Ireland, Bulgaria, Poland, India, the UK, Spain, Nigeria, Mexico, Bangladesh, Singapore and Pakistan. Russia, unfortunately
Moscow, Russia (PRWEB) April 03, 2013
This was the fifth edition of the regional union Forum. Cooperatives from Russia and China discussed a broad range of questions regarding cooperation and issues of national legislation.
One of the questions on the Forum agenda was that of small business development through cooperatives.
Maxim Brandukov, president of Russia's Credit Union Association, comments:
"The lending policy of structures handling microlending should be flexible and easily transformable depending upon the conditions. Only in this case will the practice of microlending expand, while it itself will become the most demanded and accessible instrument for supporting small business. Lending cooperatives fully satisfy these conditions. A policy of lending support and development for small business through credit cooperatives is quite relevant for the regions; this is one of the most promising mechanisms for this segment. We hope that the strengthening in recent years of targeted government policy which stimulates the development of lending cooperatives will ultimately enable a larger share for small business in our economy".
According to data from the Forum's organizer, the Russian-Chinese cooperative Alliance will be setup following the event.
As a reminder, the UN declared 2012 to be the Year of cooperatives, and Asia is considered to be the most perspective region in the sphere of cooperation.
Maxim Brandukov, the President of Russia's Credit Union Association and the Deputy CEO of Credit Union "Moi Dom" comments on the year of cooperation's effectiveness:
"The UN's official events span a large number of countries – Belgium, Tanzania, Canada, the U.S., Uganda, Austria, Thailand, France, Ireland, Bulgaria, Poland, India, the UK, Spain, Nigeria, Mexico, Bangladesh, Singapore and Pakistan. Russia, unfortunately, didn't join this list.
Nevertheless, the Year of cooperatives provided the opportunity to show Russians that consumer lending cooperatives are commonplace financial institutions across the entire world and for decades have proven their effectiveness. This initiative from the UN gave powerful impetus to Russians' interest in consumer lending cooperatives and provided the opportunity to debunk many misconceptions regarding cooperatives and share opinions on issues of developing cooperatives in the media.