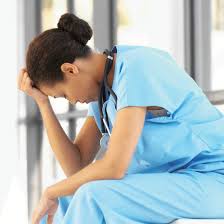 Results revealed that many of the staff felt as if there was a 'bullying culture' within the NHS
Bolton, UK (PRWEB UK) 11 April 2013
In response The Nursing Times has launched the 'Speak out Safely' campaign which, officials are hoping, will encourage staff to come forward and speak out against poor quality patient care without fear of bullying or isolation from hospital bosses. (1)
The Nursing Times launched a survey to examine the true extent of the problem. It was completed by over 800 nurses; the results revealed that many of the staff feel as though there is a 'bullying culture' within the NHS. Furthermore, the nurses that were interviewed said that they would be named as troublemakers, and even went as far as to say that they felt as if complaints led to them believing their job security was in jeopardy.
The results, considered shocking by some, allege that a 'massive' 84% of respondents claimed that they had to raise concerns about a colleague's practice or attitude, with 52% of these respondents saying that after these concerns were raised, no appropriate action was taken. In an 'appalling revelation', the results also stated that of these nurses that raised concerns, 51% said that doing so lead to negative consequences for themselves. (1)
According to the news articles published of late, like those in the Independent [1], a high number of substandard care cases within the NHS have come to light of late; such as those illustrated by the 'mid staffs scandal' [2]. With this article in the Nursing Times revealing that nurses feel so intimidated in the work place [1], these survey results may begin to illustrate why negligent care in the NHS has been unnoticed for so long.
Mr Zeeshan Anwar, a Medical Negligence specialist art Asons Solicitors commented that:
"Nurses form the backbone of the NHS frontline, so they see everything as it happens. To allow a culture to develop wherein they feel uncomfortable raising concerns about patient care is frightening. It must be frustrating to see so many issues arising, whilst not being able to do anything about it. I'm just glad it's public knowledge now and that they have the support of organisations and publications such as The Nursing Times"
In a bid to prevent nurses from feeling as if they can't voice their concerns surrounding bad practice or attitudes, Asons Solicitors support The Nursing Times call upon the government to actively implement legislation that makes it a criminal offense for any manager or hospital trust to prevent staff from raising concerns or making official complaints after the serious injury or death of a patient. This comes after the suggestions made in the Mid Staffordshire Trust Public Inquiry Report to protect both the staff and the patients [1]. The Nursing Times is also encouraging NHS employees to make a public commitment to their teams in order to reassure and promise them that they will not face persecution for flagging genuine concerns for patient safety.
[REFERNCES]
(1) The Nursing Times MAGAZINE, 5-11th March 2013, Vol 109 no 9 (http://www.nursingtimes.net/nursing-practice/clinical-zones/whistleblowing/exclusive-staff-must-be-free-to-raise-safety-concerns-says-trust-chief-exec/5057073.article?blocktitle=SOS-News&contentID=10988)
(2) independent.co.uk/news/uk/politics/mid-staffs-scandal-patient-interests-were-neglected-for-years-by-nhs-mangers-as-hospitals-concentrated-on-cutting-waiting-times-sir-david-nicholson-tells-mps-8520473.html

About Asons Solicitors:
Asons Solicitors is a Bolton-based law practice that specialises in personal injury and industrial disease claims. Founded by brothers Imran Akram and Kamran Akram, Asons Solicitors has developed to become a young and dynamic law firm that delivers practical solutions to clients in times of difficulty. Their continued focus on their staff has seen them awarded with the Investors in People "Gold Award"; which is reflected in the professional and personable approach they take in working with clients. They strive to grow and to develop, and their supportiveness and attention to detail ensures that their clients use them time and again.
For further information contact:
Email: info@asons.co.uk
Website: http://www.asons.co.uk