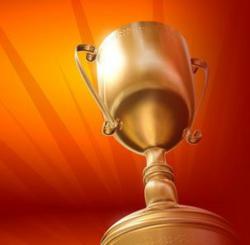 Web Hosting Masters is by far, the most comprehensive review for hosting options available on the web today
Boston, MA (PRWEB) April 03, 2013
Popular hosting and performance review website Web Hosting Masters management announced early Tuesday, a comprehensive top-to-bottom review of all the premier hosting providers within the United States & Canada.
CEO and founder Doug Davis, prefaced the announcement with the following statement to local press:
"Web Hosting Masters is by far, the most comprehensive review for hosting options available on the web today. Our reviews are objective, and without bias. We size up cost, service reviews, and every other facet of a hosting companies general performance in this competitive global marketplace."
Recently, Web Hosting Masters was acquired by new management, and the incoming team of hosting specialists made a public commitment to educating prospective customers about the numerous options at their fingertips when they choose a new hosting or VPS plan via Web Hosting Masters.
Incoming staff and management is seizing the opportunity to redefine Web Hosting Masters as one of the premier reference guides for evaluating hosting firms all over the world.
In addition to the recent management and ownership change, Web Hosting Masters is also actively seeking a capable team of message forum moderators to take charge of expanding their community and assist in their growth.
Recent press releases linked directly to the sites forum administrators suggest that Web Hosting Masters is making a bold move to recapture the interactive hosting discussion market.
Hiring the best and brightest programmers and content writers, the new team at Web Hosting Masters seems primed, eager, and ready to tackle even the most complex hosting reviews.
The recent ownership and management change has sparked speculation of the companies intentions by competing hosting firms, but CEO Doug Davis replied by saying, "We welcome any and all critique and comments by our competitors. Web Hosting Masters is clearly the front-runner in redefining the web hosting review market online. We will keep striving to be as thorough as we can defining price points and service ratings without pride or prejudice."
Web Hosting Masters is the premier review for any and all small and large business hosting needs. For more information , or to contact staff or contributors, simply visit http://www.webhostingmasters.com