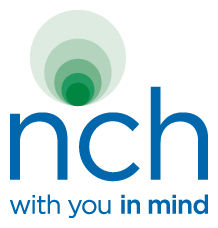 We are delighted to hear of a member of our hypnotherapist directory working towards controlling and relieving such intense panic attacks
(PRWEB UK) 4 April 2013
Recently the National Council of Hypnotherapy (NCH) was contacted by a therapist with a happy client who expressed their joy at beating her panic attacks. The client was a bright, intelligent young woman in her mid twenties living at home and suffering from anxiety to such a degree that she was almost incapacitated. Although still managing to hold down employment, the client did nothing outside of work and had no social life. The client had suffered panic attacks for many years and even attempted suicide and had found no help from GP visits and advice.
During the hypnotherapy sessions Graham Russell the from the Hypnotherapy Croydon Clinic attempted to find the reason and trigger that had caused the client to suffer with such extreme attacks. He identified that the panic attacks were almost certainly a learnt behaviour from the client's father who had also suffered with the condition. The hypnotherapist used various hypnotherapy techniques to release the cause and take control of the symptoms of her panic attacks as well as additional methods such as future pacing. As time progressed the client's panic attacks reduced so significantly they were eventually able to visit friends in town, travel on the underground and walk through busy crowds.
The National Council of Hypnotherapy (NCH) is delighted to hear such an effective case, as a representative from the company explained, 'Panic attacks can be a crippling condition and can really ruin a person's life. We are delighted to hear of a member of our hypnotherapist directory working towards controlling and relieving such intense panic attacks and hope that such testimonials will encourage others to try and discover the benefits of hypnotherapy.'
The National Council for Hypnotherapy continues to inform others of the positive outcomes achievable through the use of hypnotherapy.
NCH represents over 1800 hypnotherapy professionals within the UK and is committed to ensuring the highest possible professional standards amongst our members. Those looking for help with smoking, weight, anxiety, panic attacks, habits and phobias may be helped by local NCH accredited therapists, look for the NCH seal of approval on their websites. As one of the largest registers of independent Hypnotherapists, the National Council for Hypnotherapy (NCH) is actively involved with the Complementary and Natural Healthcare Council (CNHC) and strives to develop standards for the benefit of the profession, now and into the future.