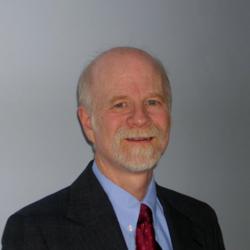 The key is to create an environment where kids believe they can be successful if they work hard and that they must work hard to be successful.
Livingston, NJ (PRWEB) April 03, 2013
Invited to host a session at "Breaking Traditions 2013," an online conference for educators around the world sponsored by The William Glasser Institute and the Albemarle County Public Schools, Virginia, Bob Sullo joined other prominent educators in addressing some key issues in education. Based on his recently published ebook, The Inspiring Teacher, Bob Sullo's session addressed an array of topics that are detailed in his book.
One of several key points that Mr. Sullo highlighted was that schools continue to rely on external motivation when trying to motivate students rather than taking full advantage of the much stronger internal motivation that all students bring to school. Mr.Sullo's argument that we need to transition to schools based on internal motivation was logical, cogent, and compelling.
Mr. Sullo explains, "Schools rely on external motivation and erroneously assume that if we want something that kids will want it, too. We create high standards and expectation as if that will somehow motivate students to work hard in school. But kids won't work hard and do better in school until they decide it makes sense to them. It's not what we want as adults; it's what they want as students that matters."
Although students' internal motivation is the engine that drives their desire to perform better in classrooms, Mr.Sullo made it clear that it is the responsibility of parents, the school, and teachers to foster an environment that inspires hard work and academic achievement. Learning is ultimately a shared responsibility.
Describing an inspiring classroom, Mr. Sullo said, "Students need to be challenged in order to meet the need for competence we all have. If school isn't challenging enough, kids will seek to gain power in other ways – not necessarily in ways we'll endorse. The key is to create an environment where kids believe they can be successful if they work hard and that they must work hard to be successful. That's a challenge that won't lead to frustration and giving up."
Mr. Sullo recognizes that simply identifying problems and discussing the issues is good enough. He stressed this during his session by emphasizing the "Reflect, Personalize, and Implement" section at the end of every chapter of The Inspiring Teacher. The section makes it easy for readers to review what they have learned and implement effective practices in their classroom. This is one of several components of The Inspiring Teacher that make it an ideal tool for entire schools to use as part of their professional learning experience for teachers.
Mr. Sullo has written numerous articles about building positive relationships, brain-based learning, internal and external motivation, and moral reasoning. Continue here for a list of his works and research.
About Funderstanding:
Funderstanding is a resource for teachers, parents, and students to stay up to date on education-related issues. The company focuses on innovative and progressive approaches to inspire learning in classrooms as well as homes. Funderstanding is also an ebook publishing partner company, focused on education-related content, which provides complete epublishing services as well as an expertise in ebook marketing and author branding.
Find more detailed information at:
http://www.funderstanding.com