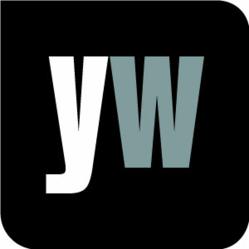 We need to increase our capacity to detect dementia early and to provide the necessary health and social care.
London, UK (PRWEB UK) 2 April 2013
According to WHO, nearly 35.6 million people around the world live with dementia, which is set to double by 2030 (65.7 million) and more than triple by 2050 (115.4 million). As only eight countries worldwide currently have national programmes in place to address dementia, WHO and Alzheimer's Disease International released a new report –Dementia: a public health priority – recommending a focus on early diagnosis, higher public awareness, reduced stigma and better care and more support to caregivers.
For Dr Oleg Chestnov, Assistant Director-General, Noncommunicable Diseases and Mental Health at WHO, lack of diagnosis is a major problem, as only one fifth to one half of cases of dementia are routinely recognised, even in affluent countries. "We need to increase our capacity to detect dementia early and to provide the necessary health and social care. Much can be done to decrease the burden of dementia. Health-care workers are often not adequately trained to recognize dementia," he said.
With this in mind, Yourwellness Magazine took a closer look at Alzheimer's Disease, the most common cause of dementia, and reported on how early detection of the disease could drastically improve a sufferer's quality of life.
Yourwellness Magazine reported, "However, it's more than just dementia that you have to fear with Alzheimer's. This progressive disorder of the brain ranks sixth among diseases that lead to death, thanks to the secondary infections frequent among sufferers. As a mental health disorder, Alzheimer's deserves serious pre-emptive action."
The article explained how education about the early signals of the disease, and seeking medical help when they are spotted, is vital in ensuring the wellbeing of someone with Alzheimer's and dementia.
Yourwellness Magazine provided certain signs to watch out for:

Repetition. Telling the same story or asking the same questions repeatedly.
Memory loss. Older memories are brought up-to-date whilst short-term memory suffers.
Language difficulty. Linguistic ability can be damaged by short-term memory loss and confusion.
Mood swings. Patients can oscillate between joy, anger and sadness and display sudden changes in emotion when there seems no external cause for their outburst.
Confusion. Even well-known places and tasks can become disorientating and difficult.
For more information, visit the gateway to living well at http://www.yourwellness.com.