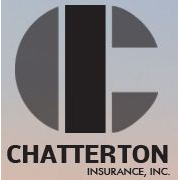 There are more than 1 million annual hit and run crashes in the United States.
Pawtucket, RI (PRWEB) April 03, 2013
Despite the fact that there are laws in every state that make it illegal to leave the scene of a car accident involving injury or damages, drivers attempt to flee the scene all the time. Sometimes, there are witnesses, but often, there are not. In Pawtucket, police are searching for the motorist who struck a woman walking and left the scene – she later died the Providence Journal reports.
The woman who was injured in this hit and run accident was found by passers-by while she was still conscious. Unfortunately, she later died in the hospital due to internal injuries before ever being able to speak of what happened. Since police have no description of the vehicle, it will be difficult to find the person who caused the accident. There are more than 1 million annual hit and run crashes in the United States. In Rhode Island, local agents at Chatterton Insurance want motorists to be prepared to handle a hit and run accident. For many victims, the first problem is that they do not know how to respond.
There are two possible scenarios for victims of hit and run accidents:
If the driver CAN be located:

Whether a motorist chased down the person or license plate information was obtained by a witness – call the police.
If the person is willing, exchange information. If not, wait for police to arrive.
Take photos of the damages to both vehicles, and of the motorist's license plate.
If the driver CANNOT be located:

Immediately call the police.
Scan the scene for any witnesses who may be able to assist.
Take photographs of the damages to the vehicle and its location.
If a motorist sustains injuries or damages to property as a result of a hit and run accident, their personal auto insurance policy should provide coverage for the cost of the damages. You can contact your agent to file a "no fault" claim. In some cases, those who commit the crime of fleeing can be caught by police; however, many of these people flee because they are uninsured, which makes uninsured/underinsured motorist coverage imperative for drivers.
In Rhode Island, there are state mandated minimums for uninsured/underinsured motorist coverage. Residents with questions or concerns about the limits and scope of their existing policy or desiring to take out a new policy can give the agents at Chatterton Insurance a call at 888-721-1079 or visit their website for more information or a quote today.
About Chatterton Insurance:
The Pawtucket, Rhode Island based agency serves all of RI and also provides insurance solutions to Massachusetts, Connecticut, and surrounding areas. Their products are affordable for individuals, families, and businesses of all sizes. When working with Chatterton Insurance, each customer receives unmatched service from knowledgeable agents. They always strive to put the customers first. As a new customer looking for affordable policy options, or an existing customer that needs a policy change, the agents here are always available to help. Call them at 888-721-1079 or simply fill out any quote form for more information and a free consultation.