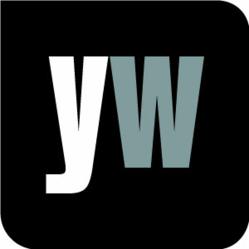 Current production of hearing aids meets less than 10% of global need.
London, UK (PRWEB UK) 4 April 2013
According to new global estimates released by the WHO, for International Ear Care Day (3 March), over 360 million people worldwide have disabling hearing loss, and ageing is a huge factor. 165 million people over the age of 65 years currently live with hearing loss, affecting more people than ever before, and there are not enough hearing devices being produced to meet the need. Dr Shelly Chadha, of the WHO's Department of Prevention of Blindness and Deafness, commented, "Current production of hearing aids meets less than 10% of global need."
However, Dr Chadha also noted that infectious diseases, including rubella, meningitis, measles, mumps, can lead to hearing loss, but most of these can be prevented through vaccination. "About half of all cases of hearing loss are easily preventable while many can be treated through early diagnosis and suitable interventions such as surgically implanted hearing devices. Individuals with hearing loss can also benefit from sign language training and social support."
With that in mind, Yourwellness Magazine investigated a new study (http://www2.med.umich.edu/prmc/media/newsroom/details.cfm?ID=824), which claimed that a combination of vitamins and minerals can be taken to negate the damaging effects of loud noise.
According to Yourwellness Magazine, "It is only a fairly recent innovation that it was realised that nutrients could alter the effect of loud noises on the ear drum – it had previously been thought that physical ear protection was the only option to prevent noise-induced hearing loss."
In an animal study, researchers from the University of Michigan gave vitamins C and E, beta-carotene and magnesium to guinea pigs before exposing them to loud noises, and this prevented hearing loss, Yourwellness reported. The researchers claimed that this combination of vitamins and minerals could not only prevent noise-induced hearing loss, but also the age-related hearing loss in humans that WHO reported is now more prevalent than ever before.
For more information, visit the gateway to living well at http://www.yourwellness.com.