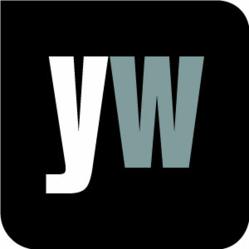 "We have made progress on TB: death rates are down 40% overall compared to 1990 and millions of lives have been saved
London, UK (PRWEB UK) 3 April 2013
According to a report released last week by WHO and Stop TB Partnership, tuberculosis (TB) often goes undiagnosed in children from birth to 15 years old because they cannot access health services, and because the health workers who care for them are unprepared to recognise the signs and symptoms of TB in this age group.
Dr Mario Raviglione, Director of the WHO Stop TB Department, explained, "We have made progress on TB: death rates are down 40% overall compared to 1990 and millions of lives have been saved, but unfortunately, to a large extent, children have been left behind, and childhood TB remains a hidden epidemic in most countries. It is time to act and address it everywhere".
Dr Lucica Ditiu, Executive Secretary of the Stop TB Partnership added, "before we can give prevention or treatment we have to find the children at risk of TB…From now on let us agree: It is unconscionable to let a single child die of TB." WHO reported that the families most at risk of TB are those who know little about the disease and how to obtain care for it.
With this in mind, Yourwellness Magazine urged its readers to take their children for an annual well-child exam. The article detailed the benefits of such a check-up, such as making sure children are developing normally, giving parents the chance to ask general questions about their health, safety and development, and giving children an opportunity to ask their own questions about their body's changes.
Yourwellness Magazine also explained how a standard annual exam would work, and what a physician might test or look for:

Child's weight and measurements
Vitals, such as blood pressure.
Urine sample, to test for abnormalities.
Blood test, to check for anaemia and TB.
Family history of certain diseases.
Overall physical exam, to check for any atypical developments.
Behavioural health and habits.
To find out more, visit the gateway to living well at http://www.yourwellness.com.