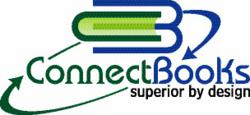 Cash is the life blood that flows through every business. Without cash, a business will die—no cash equals no business.
Chantilly, Virginia (PRWEB) April 03, 2013
What is a cash shortfall? Simply put, it's a period of time (usually a month) when your income is exceeded by expenses that must be paid (i.e., payroll, insurance, taxes, utilities, etc.). Cash is the life blood that flows through every business. Without cash, a business will die—no cash equals no business. The lack of cash will inevitably have to be faced. It's not a matter of if it will happen, but when?
Examples of Cash Shortfall:
A business may face the unexpected when a long-term client suddenly pulls their order, or when a client delays payments unexpectedly, resulting in a cash shortfall for one or more months. If a business puts contingencies in place to handle a cash shortfall, it should be able to cope. If not, the business may find itself with financial difficulties. If your business is seasonal or income is routinely impacted by outside influences, you need to prepare for cash shortfalls.
The growth of a small business hopefully begins with a steady stream of income that meets the expense needs of the company. While things are going well, you need to prepare for an eventual downturn. What can be done in advance to deal with an inevitable shortfall? You need alternate ways to supplement your income for such bad months. Consider the following:
1. Line of Credit: Go to a small, local bank and lay out your business plan. You will be developing a personal relationship and gaining creditability with the loan officer. Explain that you are being proactive by preparing for a future shortfall. A larger bank will not likely be as interested in you and your business—and rarely interested in providing you a line of credit.
2. Credit Card: Obtain an emergency credit card that has a high limit. Click here to see the top 10 credit cards as rated by CardRatings.com.
Warning: The line of credit and emergency credit card must not be routinely used, but reserved for emergency situations. If not, they will become part of the monthly expense pool.
Beware of Payment Terms
Every business would prefer to deal in cash (credit card payments approximate cash). The competitive atmosphere or ability of clients to pay will often result in terms for payment. The downside of this is that your company is acting as a bank providing short-term loans to customers. Payments are pushed out into the future—with no guarantee of being paid on time. When printing invoices, you should be polite and ask for payment within a specific amount of time such as:

"Thank you; we really appreciate your business. Please send payment within 21 days of receiving this invoice."
When facing a potential shortfall, what can you do?
Vigilance and diligence are keys. First, you need to be aware of a potential problem by constantly monitoring your accounting data. ConnectBooks is a mobile app that enables you to access income sources and expense items while away from the office—at home, on the road, at a prospect site, or on vacation.
Since the two factors in meeting monthly cash needs are income and expenses, you have a number of options including:
1. Collect from your accounts receivables. The Who Owes Me option in ConnectBooks displays the customers who owe listed by who owes the most. You can make a phone call or email to offer a discount and request early payment from the same device used to select candidates.
2. Delay or reduce payments from your vendors. The Who I Owe option in ConnectBooks displays the suppliers who you owe listed by the largest debt. You can make a phone call or email to request a change to payment terms.
3. Check your inventory and sell off items. You can review on hand inventory and sell off the excess.
4. Use the emergency line of credit or credit card as a last resort recognizing that you are taking on more debt.
Increase Income by Pre-Selling Services:
I recently received a promotion from a heating and air conditioning company that pre-sold five years of maintenance and parts for about $1,200. It also reduced their annual maintenance service call from $80 to $40. The promotion only went to existing customers who were likely repeaters. The positive of this approach is the infusion of immediate cash, which could help cash flow for several months. The downside is that the parts required to honor the agreement could have a negative impact in the future. Therefore, these factors need careful consideration.
One plan that would even out the income impact is to promote to 1/12 of the client base each month so the income bump will be spread out during the year.
ConnectBooks—a Mobile App for Sage 50 Accounting Software
IntelleApps, LLC entered the mobile app arena in March of 2012 when it launched ConnectBooks for Sage Peachtree (accounting software subsequently rebranded as Sage 50-US Edition). It is in the final stages of launching a second version of ConnectBooks product supporting another accounting product from Sage named Sage 50-Canadian Edition (formerly Simply Accounting).
While there is a free version of ConnectBooks for Sage 50-US Edition (one user and one company), there is a cost for additional users or companies. ConnectBooks for Sage 50-Canadian Edition does not provide a free version; however, the first 30 days of a new subscription are without cost (the number of users and companies are offered as packages). Both versions offer options at less than $10 per month.
About IntelleApps, LLC:
ConnectBooks for Sage 50-Canadian Edition and Sage 50-US Edition are products of IntelleApps, LCC. IntelleApps is a fast growing company with an exclusive focus on developing state-of-art mobile apps for the Apple iOS and Google Android platforms.
IntelleApps is located in Chantilly, VA, USA and is a Sage Development Partner. Sage Corporation is the Creator and Owner of the Sage 50-Canadian Edition and Sage 50-US Edition accounting software products.