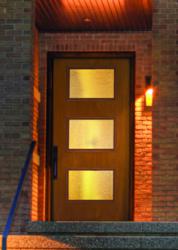 Columbus, Ohio (PRWEB) April 03, 2013
While the 2012 tax season deadline may be looming large for consumers, there is a way for homeowners to save on their 2012 or 2013 federal taxes by making energy efficient upgrades to their homes. Windows and doors meeting ENERGY STAR® requirements, like those offered nationwide by both Simonton Windows and Therma-Tru, qualify for federal tax credits for homeowners in 2012 and 2013.
With the approval on January 1, 2013 of the American Taxpayer Relief Act of 2012, homeowners who made energy efficient upgrades to their homes in 2012 or plan to make such changes in 2013 may receive a federal tax credit of 10 percent of the cost of the installed product, up to $500 for doors and $200 for windows.
Simonton Windows launched a dedicated website page at http://www.simonton.com/energytaxcredit to provide consumers with details of the tax credits they may be eligible for when installing ENERGY STAR qualified vinyl windows or doors in their homes. Therma-Tru has added a special page to its website at http://www.myenergytaxcredit.com to provide consumers with details of the tax credit they can potentially receive when installing ENERGY STAR qualified fiberglass doors by Therma-Tru.
"The tax credits now in play for energy efficient window and door purchases are an attractive incentive for consumers to purchase replacement windows and doors," says Gary Pember, vice president of marketing at Simonton Windows. "The new tax credit stipulates that the entire home does not have to have all of its windows and/or doors replaced. The tax credit can apply to having just a few products replaced in the home to make it more energy efficient.
"In addition, the tax credit can be issued for both replacement windows and doors; and for installation of a 'new location' energy efficient window or door in an area of the home where there previously wasn't an opening (such as in a home addition or renovation of existing home space). Homeowners should always consult their tax advisor to determine if they qualify for any tax credit."
The tax credit is retroactive to purchases made starting January 1, 2012 and expires on December 31, 2013. Installation of the product(s) must take place in the homeowner's principle residence and the credit does not include installation costs. Products must be ENERGY STAR qualified for the region they are installed.
"Fiberglass doors are some of the most energy-efficient doors available in the marketplace today," says Derek Fielding, senior product manager for Therma-Tru Corp. "Compared to a solid wood door, a fiberglass door has four times more energy efficient value. And, even with the addition of decorative glass like our new Arden™ and Lucerna® designs, the doors retain their ENERGY STAR rating due to the triple pane construction of the glass panels that are installed into the Therma-Tru doors.
"Homeowners nationwide find that the benefits of fiberglass doors are plentiful. Along with their energy efficiency, they add tremendously to the curb appeal and aesthetics of a home. Installation of a new entry door also helps enhance the overall value of the home."
More than 94 percent of Therma-Tru fiberglass and steel entry doors qualify for the ENERGY STAR label and all Therma-Tru doors are certified by the National Fenestration Rating Council (NFRC). All Simonton windows are certified by the NFRC and have achieved Gold Label Certification from the American Architectural Manufacturers Association (AAMA).
The information at http://www.myenergytaxcredit.com and http://www.simonton.com/energytaxcredit helps homeowners understand the new federal tax credits and provides the Manufacturer's Certification Statements that are needed (along with the homeowner's original product receipt) for someone to claim the federal tax credit.* Full details on the federal tax credits can be found at the ENERGY STAR web site at http://www.energystar.gov/index.cfm?c=tax_credits.tx_index
###
About Therma-Tru
Therma-Tru is the nation's leading manufacturer and most preferred brand of entry doors. Founded in 1962, Therma-Tru pioneered the fiberglass entry door industry, and today offers a complete portfolio of entry and patio door system solutions, including decorative glass doorlites, sidelites and transoms, and door components. The company also offers low-maintenance Fypon urethane and PVC products. Headquartered in Maumee, Ohio, Therma-Tru is part of Fortune Brands Home & Security (NYSE: FBHS). For more information, visit http://www.thermatru.com, http://www.fypon.com or call (800) 537-8827.
About Simonton Windows
Simonton Windows produces ENERGY STAR® qualified replacement and new construction windows and doors, including a line of impact-resistant products. Simonton has been ranked "Highest in Customer Satisfaction with Windows and Doors, Three Years in a Row" by J.D. Power and Associates. Simonton was also ranked #1 in quality in the 2013, 2009, 2007, 2002 and 1998 Brand Use Studies sponsored by Builder magazine and has won three Best In Class Awards administered by LBM Journal Research Institute.
Founded in 1946, Simonton's hallmark has been to deliver the industry's shortest, most dependable lead-times. Part of Fortune Brands Home & Security (NYSE: FBHS), Simonton delivers award-recognized products to key markets throughout the 48 continental United States and North America. Simonton is a Founding Sponsor of The Weather Museum, a Lifetime Founding Sponsor of the Lead Safe America Foundation, and a supporter of Homes for Our Troops. For information, call (800) SIMONTON (1-800-746-6686) or visit http://www.simonton.com.
Simonton Windows received the highest numerical score among window and door manufacturers in the proprietary J.D. Power and Associates 2010-2012 Windows and Patio Doors Satisfaction StudiesSM. 2012 study based on responses from 2,519 consumers measuring 11 brands and measures opinions of consumers who purchased new windows or patio doors in the previous 12 months. Proprietary study results are based on experiences and perceptions of consumers surveyed in January – February 2012. Your experiences may vary. Visit jdpower.com.
ENERGY STAR is a government program that helps consumers protect the environment through superior energy efficiency and is a registered trademark of the U.S. Department of Energy and the U.S. Environmental Protection Agency.
*Simonton Windows and Therma-Tru are not legal or tax advisors. Simonton Windows and Therma-Tru expressly disclaim any responsibility for determining whether a purchaser will receive the tax credit. Simonton Windows and Therma-Tru recommend that consumers consult their tax advisors and review IRS guidance, prior to purchasing any window or door product. For further details on the Residential Energy Efficiency Tax Credit, visit the IRS website.