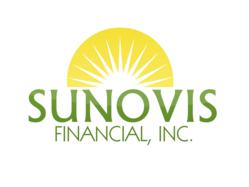 San Francisco, CA (PRWEB) April 03, 2013
Sunovis Financial talks with small business owners on a daily basis, and assists them with SBA loans and quick Micro Loans to get capital into their hands. Sunovis understands that managing a small business can be very rewarding, both personally and financially. "However, it can also be stressful and time consuming," says President Terry Robinson. By keeping in mind the following five tips, small business owners can better manage their business and feel less stressed.
1) Maintain a healthy work-life balance. If your business is run out of your home, try to set business hours that you work by, take breaks throughout the day or go out for lunch. De-stress and recharge your batteries by developing interests or hobbies outside your business. Even though it is tempting to stay long hours every day at your place of business, create some boundaries. Make time for yourself, your family and your friends no matter how busy you are.
2) Set goals. Set both short and long-term business goals. Goals can also offer you a sense of direction that helps to guide business growth. "Some business owners we talked to have short-term, mid-term and very long-term goals, always written out on paper," says Robinson. "They may have a goal to introduce a new product or marketing campaign (perhaps with Micro Loan funds) in the next four weeks; a goal to increase sales by 10% by year end; and a goal to open three more sites by year three, for instance."
3) Keep finances in order. Keeping track of money coming in and going out can easily get out of control using paper, spreadsheets and file folders. If this is your method, it's time to accurately track and keep your company finances organized throughout the year. This will also make tax time a whole lot easier. No matter if you have simple or complex accounting needs, with the help of financial software such as QuickBooks, you'll be able to easily and effectively manage your finances. Also, it may be time to consider an accountant if the business is growing and the accounts are not manageable (remember Hint #1).
4) Stay informed. Keep informed about customer comments and input, your competition and governmental policies that could affect your business. With any business it's also important to stay informed about your industry in general, business trends and current events as well as specific laws, regulations and tax codes that affect your business. Designate a few hours one day a week, for instance, for this task. If you decide to engage an accountant (see tip 3), he or she can handle the tax code changes for you.
5) Develop Your Network. Small business owners often don't have the support and resources that a large company can provide. Therefore, it's important to build a strong network of people-employees, vendors and other small business owners. This could be your local Chamber, your industry associations or other types of networks. Don't forget the importance of Social Media. You can build a great network of clients and colleagues through Facebook, LInkedIn and even Twitter.
Every small business owners wants to be successful. Managing a small business takes time and attention, but can be handled better with some focus on these top tips.
Sunovis Financial
Sunovis handles financing for small business owners, through SBA loans and quick Micro Loans (cash flow loans). The company mission is "Rebuilding the US economy, one business and one loan at a time." Sunovis also assists small banks with SBA services (which helps local businesses).