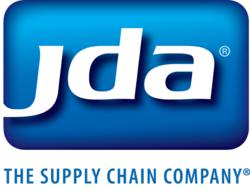 Scottsdale, Ariz. (PRWEB) April 03, 2013
JDA® Software Group, Inc., The Supply Chain Company®, today announced that the company, and its customer Barilla, will be presenting at the upcoming Aberdeen Supply Chain Management Summit April 9-10 at the Swissotel in Chicago.
Now in its seventh year, the Aberdeen Supply Chain Management Summit has emerged as a leading forum for supply chain executives to share best practices, strategic processes, and business improvements. Sessions and roundtable discussions will span topics of interest from integrated business planning to logistics, collaborative execution and from supply chain network design to supply chain visibility.
On Wednesday, April 10 at 9:40 a.m. Fabrizio Brasca, vice president, industry strategy, global transportation at JDA Software will host the "Global Logistics Roundtable: Strategy, Innovation and Technology" that will examine innovative strategies in applying technology to various aspects of the global logistics domain to minimize cost, mitigate risk and increase network agility.
The roundtable will highlight several topics, including:

The debate between insourcing and outsourcing and the merits of a hybrid approach
The role of strategic and dynamic planning
The opportunity to create and leverage scale
The importance of network visibility
Also taking place during the event, JDA customer Barilla will present "The Benefits of Vendor Managed Inventory (VMI): Barilla's Growth Initiative" examining how growth at Barilla has been accelerated through an innovative Vendor Managed Inventory Program. The session will take place Wednesday, April 10 at 10:50 a.m. and be presented by Gianluigi Mason, director, supply chain planning at Barilla America. Mason oversees supply, product, distribution and inventory planning in the Americas continent for the world-recognized pasta, sauce and bakery goods maker.
For additional insights on the Aberdeen Supply Chain Management Summit by Bob Heaney, senior research analyst, supply chain management, Aberdeen, please visit http://blog.jda.com/aberdeen-supplychain-summit.
To learn more or register for this event, please visit http://www.cvent.com/d/kcqd23.
Tweet this: .@JDASoftware to present at Aberdeen #SupplyChain Management Summit in Chicago #logistics http://jda.com/twsummit
About JDA Software Group, Inc.
JDA® Software Group, Inc., The Supply Chain Company®, offers the broadest portfolio of supply chain, retail merchandising, store operations and all-channel commerce solutions to help companies manage the flow of goods from raw materials to finished products and into the hands of consumers. JDA's deep industry expertise and innovative cloud platform help companies optimize inventory, labor and customer service levels. As a result, JDA solutions have become the standard for the world's leading retailers, manufacturers and distributors. To learn more, visit jda.com or email info(at)jda(dot)com.
"JDA" is a trademark or registered trademark of JDA Software Group, Inc. Any trade, product or service name referenced in this document using the name "JDA" is a trademark and/or property of JDA Software Group, Inc.
JDA Software Group, Inc.
14400 N. 87th Street
Scottsdale, AZ 85260
###