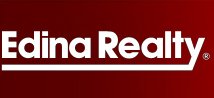 This is one of the greatest resources a buyer can have.
Eden Prairie, MN (PRWEB) April 02, 2013
There are many different down payment assistance programs to choose and apply for, but many buyers don't know where to start. Down payment assistance was designed to help buyers make home ownership more affordable. In some cases, down payment assistance programs may only require the buyer to pay $1,000 to buy a home. Kris Lindahl of Edina Realty will host a seminar later this week that focuses on how to choose the right one.
Lindahl plans to present general information on down payment assistance and go through some typical scenarios so that buyers get a better idea of what to expect. He also plans to demonstrate the new Minnesota Down Payment assistance website that he created for potential buyers to use. "This is one of the greatest resources a buyer can have," Lindahl said.
The website allows buyers to enter a few pieces of information and receive an email from Lindahl's team listing the programs they may be eligible for. Once their information is entered the Kris Lindahl team makes it a priority to get information back to the buyer.
Call Kris and his team now for more information at (763) 634-5895 and visit the Minnesota Down Payment Assistance website to get started today!