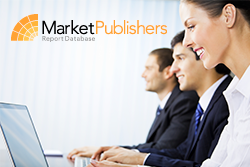 London, UK (PRWEB) April 02, 2013
In 2012, the output of the global PCB industry amounted almost to USD 62.5 billion, representing a substantial growth of nearly 7% y-o-y. Apple and Samsung shipments made the largest contribution to the market growth. Other prominent players include but are not limited to SEMCO, Kingboard, ZDT, LG INNOTEK, Gold Circuit Electronics, Unimicron and Viasystems.
In 2013, the growth rate of the PCB industry is likely to drop to approximately 2.6%. Asia-Pacific is expected to lead the market in terms of the growth rates. By 2017, the global PCB industry is forecast to be evaluated at around USD 94 billion.
New market research report "Global and China Advanced Rigid PCB Industry Report, 2012-2013" developed by ResearchInChina has been recently published by Market Publishers Ltd.
Report Details:
Title: Global and China Advanced Rigid PCB Industry Report, 2012-2013
Published: March, 2013
Pages: 178
Price: US$ 2,600.00
http://marketpublishers.com/report/hardware/computer_hardware/global-n-china-advanced-rigid-pcb-industry-report-2012-2013.html
The report provides an extensive guide to the global and Chinese advanced rigid PCB industry. It covers the actual market state in detail by presenting the global and Chinese industries' output value and revenue figures, accurate description of the recent as well as emerging development trends and in-depth review of the PCB downstream markets such as mobile phone and notebook computer markets. The research also offers a snapshot of the European PCB market and its participants. The study contains an insightful analysis of the PCB industry, examines the market segments and grants access to the profiles of the top companies active on the market.
Companies profiled in the report: Unimicron, Compeq, Hannstar Broad PCB, Gold Circuit Electronics, Tripod Technology, Meiko, CMK, IBIDEN, DAEDUCK, TTM, Unitech PCB, AT&S, Kingboard, Elec&Eltek, Tech-Wise Circuit, Express Electronics, SIMMTECH, T.P.T, Ellington Electronics, Chinpoon Industrial, LG INNOTEK, SEMCO, Founder PCB, Gul Technologies, Dynamic PCB, Viasystems, Nanya PCB, Shennan Circuit, WUS Electronics, Guangdong Goworld, ZDT, Multek, Kinsus and Shinko.
Report Scope:

Extensive overview of the PCB industry: essential information on output value, clear description of the recent and emerging development trends, reviews of the Chinese PCB industry, and a snapshot of the European PCB industry.
China's market analysis: data on export/import and output values, revenues, investment structure, and country's policy on PCB.
Essential findings on the global industry revenues by region, application and product.
Examinations of the PCB downstream markets such as mobile phone and notebook computer markets including data on the market size, share and segmentation.
In-depth analysis of market sectors such as mobile phone PCB, memory module PCB, photonics PCB, PCB for automotive electronics and for notebook computers.
Detailed profiles of the top market players as well as ranking of global PCB companies.
More new market research reports by the publisher can be found at ResearchInChina page.