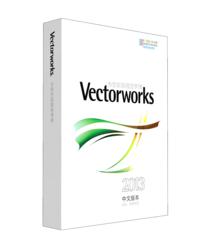 Columbia, Maryland (PRWEB) April 02, 2013
Nemetschek Vectorworks, Inc., a provider of intuitive, powerful and practical CAD and Building Information Modeling (BIM) software solutions, is pleased to announce the availability of the 2013 version of Vectorworks® software in China, including: Vectorworks Designer, Architect, Landmark, Spotlight, Fundamentals and Renderworks®.
"Today's launch of a local-language version of the latest Vectorworks software will enable us to deliver on our commitment to make it one of the top AEC platforms in China," says Cecil Fung, director of Mad Macs Technology Distributions, Ltd. "Not only does this release help us bring first-class design software to China's growing design markets, but it will also make it easier for internationally operating Vectorworks customers to engage local designers and other stakeholders with whom they do business."
Mad Macs will host various launch events in Shanghai (April 11), Beijing (April 18) and Guangzhou (April 25) to provide additional information about the software's new features and capabilities, as well as how the program supports BIM workflows. These events will also feature case studies showcasing notable users and projects worldwide and highlighting the strength of each industry-specific solution. Attendees will have the opportunity to win a license of Vectorworks software and other prizes. In addition to these live events, Mad Macs will offer online webinars on April 16, 23 and 30, relaying similar information.
Visit http://www.vectorworks.cn/en/vw2013-chi-launch-register for more information or to register for the Vectorworks 2013 Chinese launch events.
The Vectorworks 2013 product line contains more than 80 improvements, including new commands and tools. Performance in many areas of the program has also been improved. Examples of this include wall network manipulation, hidden line rendering, changes to Vectorworks Spotlight lighting devices and 2D navigation of Vectorworks scenes.
Please visit http://www.vectorworks.net/international to find a distributor of a localized version of the Vectorworks family of design software created specifically for the architectural, landscape and entertainment design industries.
About Mad Macs Technology Distributions Limited
Mad Macs Technology Distributions Limited is the premier distributor of quality software to dealers, resellers, professional system integrators, as well as major government and educational institutions in Mainland China, Hong Kong and neighboring territories. Mad Macs specializes in 3D design, CAD, animation, visualization and special effects software. For more information, visit http://www.mmhk.com.
About Nemetschek Vectorworks, Inc.
Nemetschek Vectorworks, Inc. is a wholly owned subsidiary of the Nemetschek Group and has been developing software since 1985. The Vectorworks line of software products provides professional design solutions for more than 450,000 designers in the AEC, entertainment and landscape design industries. With a tradition of designing flexible, versatile, intuitive and affordable CAD and Building Information Modeling (BIM) solutions, Nemetschek Vectorworks continues to be a global leader in 3D design technologies. For more information, visit http://www.vectorworks.net.