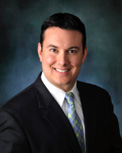 Lansing, MI (PRWEB) April 03, 2013
On Thursday, March 28th, Michigan Lupus Foundation Executive Director was a guest on the Michigan Society of Association Executives radio show "Association Impact".
During the interview, Mortl discussed the Michigan Lupus Foundation's new name and re-branding process, how they are celebrating the accomplishments of the organization, and what their leadership expects next few years to look like.
This interview was aired in two parts. Click the links below to listen to the radio interview in its entirety.
For more information on the Michigan Lupus Foundation and the services they provide, visit milupus.org or call 800-705-6677.