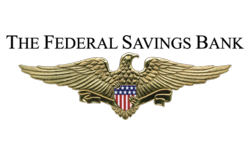 Chicago, IL (PRWEB) April 03, 2013
Every few months the trends for housing shift and the market changes. The Federal Savings Bank finds that this year will be the first year since the mid-2000s that the housing market will show signs of improvement, according to Jed Kolko, chief economist at the online real estate information site Trulia. There was much more uncertainty regarding whether the prices would rise, however, he said more housing and financial experts are more confident this season that the prices will get back to where they used to be. The Federal Savings Bank agrees as we've seen seasonally strong new home sales throughout the winter months giving a positive indication of an active spring season.
In addition to an increase in prices, another trend will most likely be tight inventory, which will increase the chances of home prices increasing. Prices have been on a steady upward climb, so much so that there was an 8 percent gain year-over-year in January reported. The trend is likely to continue as the inventory remains tight. Since first-time home buyers don't have any interest in selling at the bottom, it is most likely going to remain a "seller's market," Kolko told the news source.
What improvements need to be made in order for positive changes to happen
Although there was a spike in inventory posted in February, the numbers were still low, which will most likely hold back sales. However, the issue isn't likely to improve unless the construction industry sees improvement. Whether or not the industry will be on its way toward improvement depends on the location, according to Kolko. Some areas, especially the San Francisco Bay area and Las Vegas have been seeing a significant amount of improvement, while others have not been as successful. Regardless, spending on construction projects rebounded in February, which helped it rise to the highest level in over four years.
According to the Commerce Department, the increase in construction spending was led by a 2.2 percent rise in private residential construction, which rose to a 2.2 percent annual rate of $303.4 billion, which is the highest it has been since November 2008. Private nonresidential construction also saw an increase; it was up 0.4 percent while public construction increased by 0.9 percent.
With the housing market in recovery, The Federal Savings Bank encourages first-time homebuyers to get pre-approved now before the spring season gets under full way. Interest rates are low now, but if we see the unemployment figures decline farther on Friday the the Fed will be one step closer to raising rates. In addition, being pre-approved for a mortgage enables buyers to appear serious when bidding on a listing. For more mortgage information visit: TheFederalSavingsBank.com