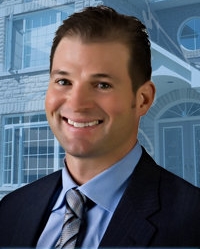 Auburn, MA (PRWEB) April 04, 2013
Bill Murphy of Fairway Independent Mortgage Company was named a Top 1% Loan Originator for in the US for 2012 by Mortgage Executive Magazine. Murphy has attained this level multiple times in his career making him one of the most highly recognized mortgage professionals in the country.
When asked about his accomplishment Bill stated, "My success in the mortgage business comes from hard work, great support from the REALTOR® community, a wonderful staff and loyal customers who refer business to me continually. Also, being affiliated with Fairway Independent Mortgage Company allows me to have access to some of the best mortgage programs in the US."
Not only was Murphy recognized by Mortgage Executive Magazine, he also was recognized as one of the Top 5 Branch Managers by Fairway Independent Mortgage Company in the US in 2012, and attained the Chairman's Club Award.
About Bill Murphy
Born and raised in Worcester, Bill Murphy has been in the mortgage business for more than twelve years. A Certified Mortgage Planning Specialist™, Bill continues to attend workshops and seminars on the mortgage industry to stay abreast of new trends and products. He is also a host of a TV show on CharterTV3 called "Compass Toward Success" which is intended to educate homeowners and first-time homebuyers on the changes in today's mortgage and real estate market.
In November 2007, he opened up his own mortgage office called Fairway Independent Mortgage Corporation.
He was honored as one of Worcester Business Journal's "40 Under 40" in September 2006 for his commitment to the community where he lives and works.
He received the The Young Distinguished Alumus Award from Worcester State in May 2007. In July 2007, he was awarded the Affiliate of The Year for the Worcester Association of Realtors and served as Chair that same year. In 2008, he received the award for "The Most Prestigous Award "Givers Gain" in the state of Massachusetts and was named Fairway's Top Producer.