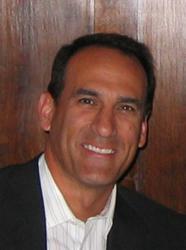 "We have found that 100% of our customers are going through a life-changing experience. We are thankful for the presence of Marketplace Chaplains," Jason Turner, President, Albert Moving and Storage.
Plano, Texas (PRWEB) April 03, 2013
According to industry statistics, the spring season, especially the months of April and May, mark the largest one-time movement of people going to new homes or new parts of the country. Several companies in the moving industry are using Marketplace Chaplains to help alleviate that stress among their employees, clients and customers.
Albert Moving & Storage, of Wichita Falls, Texas, estimates they do 40% of their total annual business during these two spring months and since 2003 have used the unique strategic care of Marketplace Chaplains to help their business and their employees.
"We have found that 100% of our customers are going through a life changing experience. A new home, moving to a new city, state or a new school, all of which are very stressful for people and which also bleeds over into our workforce," said Jason Turner, President of Albert Moving & Storage.
That's why dozens of Albert Moving employees rely on the proactive, voluntary, confidential chaplain service to help them through these stressful seasons.
"There is much stress associated with a long distance move and many of our customers are in tears by moving day," Turner added. "During our busy season there can be many overwhelming days, and we are thankful for the ministry of presence that our chaplains provide for our team and customers."
Research has shown that the anxiety of moving to a new home is one of the most stressful events that can occur throughout your lifetime. Not only is there the initial stress of viewing houses and having to show strangers around your own house, but there is also the inevitable tension and anxiety of the build-up to the actual day of the move itself, according to realtor Hannah Shanks.
Spring and summer is also a busy and hectic time for the home building industry which continues to build and finish homes for those new buyers. Both Texas-based David Weekley Homes and Georgia's J.T. Turner Construction are also making good use of the unique chaplain program.
"All companies say they care about their employees, and this is tangible evidence of that," said David Weekley Homes' Chairman of the Board, David Weekley.
"We've found that Marketplace Chaplains continue to make a positive impact in the lives of our employees and their families," added J.T. Turner, President of J.T. Turner Contruction.
Marketplace Chaplains' 2,758 chaplains currently work with 2,944 client locations spanning across 44 states, 961 cities, 4 foreign countries and 1 commonwealth.
"In life, we all have stressful events on a seemingly regular basis, and it is gratifying to see that all of these companies are taking advantage of the valuable chaplaincy program in their workplaces," said Dick De Witt, Marketplace Chaplains' President & COO.
For more information on this fast-growing international and domestic corporate strategic initiative featured on NBC Nightly News, CNN, Washington Post, the New York Times and Bloomberg BusinessWeek, visit http://www.mchapusa.com.
For more information or to arrange an interview with a client company or local chaplain, contact Art Stricklin at artstricklin(at)mchapusa(dot)com or 1-800-775-7657.