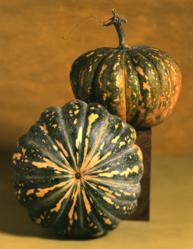 "Victor Schrager's work embraces moderism while rethinking its components to create something new"
(PRWEB) April 03, 2013
The Museo della Grafica, Palazzo Lanfranchi, Pisa, will present the exhibition "Botanical Art into the Third Milllennium" - a stunning array of contemporary works in all media which explore the visual richness of Botanical Art, its long history and unique interface with scientific traditions. The exhibition, curated by Lucia Tongiorgi Tomasi and Alessandro Tosi, will be accompanied by an illustrated catalogue published by ETS Editions of Pisa, Italy.
The exhibition draws on numerous works in internationally celebrated collections including The Royal Botanic Gardens at Kew, The New York Botanical Garden, the Jardim Botanico do Rio de Janeiro, and the Oak Spring Garden Library of Rachel Lambert Mellon. Exhibited works will include paintings, drawings, photographs, video, and installation art, among them photographs by Victor Schrager.
Victor Schrager is a widely exhibited and collected master of still life photography, whose collaboration with noted horticulturalist Amy Goldman has led to three award winning monographs: Melons for the Passionate Collector, The Compleat Squash, and The Heirloom Tomato. These visually stunning books unite rigorous botanical description with haunting evocations of Old Master painting, 19th Century still life, and 20th century modernist photography. 
Schrager is well known for his previous iconic series: bird-in-hand portraits, where by incorporating the human hand he re-visits and re-interprets the centuries-old tradition of Naturalist illustration, and Composition as Explanation, where plain hardbound books are transformed into luminous planes of color through dramatic lighting and selective focus. In these Botanical works Schrager explores and re-orders the elements of classical botanical painting and illustration, using structural blocks to create an overt architecture to display the precisely rendered vegetable subjects. 
A Harvard graduate, Victor Schrager is a recipient of a Guggenheim Fellowship, the MacDowell Colony Resident Fellowship, and a grant from the National Endowment for the Arts. His work has been featured in numerous one-person and group exhibitions in the United States, Europe, and Asia. His photographs are in the permanent collections of The Museum of Modern Art, The Metropolitan Museum of Art, The Whitney Museum of American Art, The International Center of Photography, New York; Musee Europeene de la Photographie, Paris; Los Angeles County Museum of Art; Philadelphia Museum of Art; and The San Francisco Museum of Modern Art. He currently lives and works in New York City.