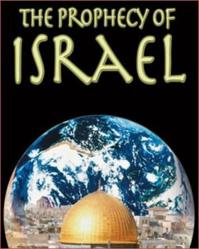 "… they that war against thee shall be as nothing, and as a thing of nought. 13 For I the LORD thy God will hold thy right hand, saying unto thee, Fear not; I will help thee." Isaiah 41:12-14, King James Bible
Los Angeles, CA (PRWEB) April 02, 2013
The 58 minute video was shot on location in Israel and dramatically tells the story of the history of that land and its people. Viewers have stated that the Prophecy of Israel is best historical video they have seen and one of the best documentaries on Israel and the Mideast.
The documentary talks about the history of the land known today as Israel as well as the history of the Mideast and its land and peoples. As viewers take a stroll through history they will hear the prophecies pertaining to Israel quoted in the Old Testament.
Alexander Scourby narrates the Prophecies in the documentary which provides the foundation for the documentary video. Alexander Scourby narrated the entire King James Bible and was the narrator of choice for the producers of the Prophecy of Israel.
The documentary tracks the history of the people in that land known as Israel and surrounding areas. It tells the story of the Jews attachment to that land going back 4000 years. Viewers have stated that given the developments in Israel and the Mideast today, they found this documentary video to be extremely relevant and extremely informative regarding the historical facts.
Pastors have stated that they found the documentary so enlightening and have played it for their congregations with very positive feedback from their parishioners. Historians have stated that the documentary is very accurate from an historical perspective and most surveyed said they learned something new in watching the video.
Israel has played a very important and central role in the Bible in the past and is prophesied to also play an important role in the future. Viewers will see and hear the Prophecies that have been fulfilled and also hear about the ones that are yet to be fulfilled. Some of the prophecies will amaze the viewer with their accuracy and in seeing them fulfilled in recent history.
The Prophecy of Israel Video has been posted on this page and viewers can watch it simply by clicking on the link. We encourage our viewers to share it with others.
Litchfield Associates has taken a number of surveys of over 1 million users of the Scourby Audio Bible App and Bible Mp3 download. The company intends to report their findings as they get them recorded so look for more reports in the near future.