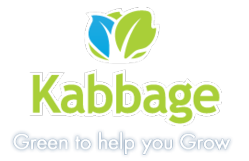 "Kabbage's underwriting platform and ease of use has positioned it as the leading online provider of credit solutions to small businesses."
Atlanta, GA (PRWEB) April 03, 2013
Kabbage, Inc., the leading online provider of small businesses financing, has closed a $75 million credit facility, its largest financing transaction to date. Victory Park Capital (VPC) led the debt financing, while existing equity investor Thomvest Ventures also contributed a significant amount. The debt facility will fund advances for the company's rapidly-growing customer base and allow it to expand its reach to new customer segments and markets.
"We have followed Kabbage since its inception and have been exceedingly impressed by the power of its innovative real-time data platform and the team's ability to scale over the last two years," said Tom Affolter, Principal at Victory Park Capital. "There is a clear void in the market as traditional financing sources remain reluctant to lend. As a firm, we are excited to provide financing to Kabbage as it is uniquely positioned to deploy this capital to meet the demand for funding from small businesses."
Kabbage's Data Context Engine uses persistent data connections to understand the true health of a small business throughout the account lifecycle. The company employs real-time data connections to the sources that small businesses use every day such as shipping, accounting, social media, ecommerce, payments and others. Kabbage has won six major industry awards for innovation leadership in the last nine months, including first place in VentureBeat's Innovation Showdown, and Top 10 Most Innovative Companies in Financial Services from Fast Company.
"Kabbage's underwriting platform and ease of use has positioned it as the leading online provider of credit solutions to small businesses," said Peter J. Thomson, chairman of Thomvest and director of Thomson Reuters Corporation. "We are pleased to partner with Victory Park in funding the growth of Kabbage and its small business clients through this debt financing, and to share in Kabbage's future growth as an existing equity investor." Thomvest's involvement in Kabbage's credit facility follows its successful investments in loans made on Lending Club's platform.
Since launching two years ago, Kabbage has grown at a breakneck pace to become the industry leader in small business financing, delivering more advances than anyone in the industry. Kabbage has extended more than 60,000 advances and expects to provide more than 100,000 in 2013 alone. Kabbage advances by volume have grown 298 percent on a year-over-year basis, while overall loan volume to small businesses declined during the same time period according to the Small Business Administration.
"This facility represents an enormous vote of confidence from the institutional investment community in the Kabbage model and a significant milestone in our company's history" said Rob Frohwein, Kabbage Co-Founder and CEO. "We are proud to have developed a new asset class that allows institutional investors to invest in funding the growth of the small businesses that are the backbone of our economy. You'll see Kabbage continue to expand our funding platform in innovative ways both to both investors and small businesses, as we redefine what it means to deliver funding to businesses – making the process even more simple, fast and user-friendly."
About Kabbage, Inc.:
Kabbage, Inc., headquartered in Atlanta, has pioneered the first financial services data and technology platform to provide funding to small businesses in fewer than 7 minutes. Kabbage leverages data generated through business activity such as online sales, shipping, and dozens of other sources to understand performance and deliver fast, flexible funding in real time. Kabbage is venture funded and backed by Thomvest Ventures, Mohr Davidow Ventures, BlueRun Ventures, the UPS Strategic Enterprise Fund, with additional investors including: Ron Conway's SV Angel, David Bonderman, founder of TPG Capital, Warren Stephens, CEO of Stephens Inc., Western Technology Investment, H. Barton Asset Management, and TriplePoint Ventures. For more information, please visit http://www.kabbage.com and follow the company on Facebook and Twitter.
About Victory Park Capital:
Victory Park Capital is an alternative investment firm that provides private debt and equity financing solutions to middle-market and lower middle-market companies across a wide range of industries. The firm focuses on traditional and complex situations, and seeks to build long-term sustainable value in its portfolio companies. VPC's focus on certainty and speed to close provides the companies it seeks to invest in with a high level of security throughout the relationship. For more information, visit: http://www.victoryparkcapital.com.
About Thomvest Ventures:
Thomvest is a venture capital fund focused on early and growth stage investments in ad tech, enterprise software-as-a-service, financial technology and security software. The capital we invest is our own, enabling us to be more creative, flexible and patient than many venture investors. More than two-thirds of the companies that we have funded in the last decade have either gone public, been acquired, or continue to grow as independent businesses. To learn more about Thomvest, please visit http://www.thomvest.com.