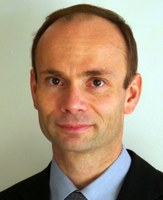 It is great to hear that Ulrich has been named an IEEE Fellow. It is not every day that one gets such important news and it is really an accolade to be very proud of. - Gronum Smith, Director & Marketing Team Lead
(PRWEB) April 04, 2013
Dr. Ulrich Jakobus, FEKO Product Manager and Director of EM Software & Systems – S.A. (Pty) Ltd, from Stellenbosch, Western Cape, South Africa has been named an IEEE Fellow. He is being recognized for leadership in hybrid computational tool development and commercialization. Dr. Jakobus' leadership over the past two decades had lasting impact on the productivity of electromagnetics applications engineers all over the world. His contributions brought hybrid computational electromagnetic tools to practice and transformed these into FEKO, a successful commercial package, which is now an industry standard in electromagnetic (EM) analysis software.
The IEEE Grade of Fellow is conferred by the IEEE Board of Directors upon a person with an outstanding record of accomplishments in an IEEE field of interest. The IEEE Fellow is the highest grade of membership and is recognized by the technical community as a prestigious honor and an important career achievement. Only 298 individuals around the world have been elevated to IEEE Fellow for 2013.
Dr. Jakobus led the development of the highly successful commercial electromagnetic computer code FEKO which originated in 1991 from research activities by Dr. Jakobus at the University of Stuttgart, Germany. Dr. Jakobus was instrumental in developing the hybrid methodologies and integrating these methodologies into a unique software package that handles both electrically small and large structures. Hybridization also provided for the first time - multiscale electromagnetic analysis. Dr. Jakobus' ground breaking contributions led to a new paradigm in commercial EM simulations, making it possible to include platform effects (such as automobile, aircraft, ships etc.) in evaluating antenna performance which was not possible before.
Dr. Jakobus obtained his Diploma in Electrical Engineering from the University of Stuttgart, Germany, in 1991 and his PhD from the same university in 1994. In 1999, he obtained his habilitation and venia legendi (formal qualification as university lecturer) and status "Privatdozent" at the Faculty of Electrical Engineering and Information Technology of the University of Stuttgart, Germany, for the subject "Radio Frequency Technology". In 2000, he joined EM Software & Systems as Director and FEKO Product Manager and is responsible for the continued development and commercialization of FEKO.
Dr. Jakobus has more than 150 national and international publications in journals, books and conference proceedings. His research activities were honored by numerous prizes and awards, including the 1992 VDE Prize of the Verband Deutscher Elektrotechniker, the Research Prize of the Anton- and Klara-Röser Foundation 1995, the DEVMT price 1995 of the German Society for EMC Technology, the 1996 ACES outstanding paper award, and the Heinz Maier-Leibnitz-Prize 1998 of the German Ministry for Education, Science, Research and Technology.
Dr. Jakobus is a member of the Informationstechnische Gesellschaft (ITG) in the Verband Deutscher Elektrotechniker e.V. (VDE), Fellow of the Applied Computational Electromagnetics Society (ACES) and is an elected member of commission B (field and waves) of U.R.S.I (Union Radio Scientifique Internationale).
About IEEE
The IEEE is the world's leading professional organization for advancing technology for humanity. Through its 400,000 members in 160 countries, the IEEE is a leading authority on a wide variety of areas ranging from aerospace systems, computers and telecommunications to biomedical engineering, electric power and consumer electronics.
Dedicated to the advancement of technology, the IEEE publishes 30 percent of the world's literature in the electrical and electronics engineering and computer science fields, and has developed more than 900 active industry standards. The organization also sponsors or co-sponsors nearly 400 international technical conferences each year. If you would like to learn more about IEEE or the IEEE Fellow Program, please visit http://www.ieee.org.
About FEKO and EMSS - EM Software & Systems-S.A. (Pty) Ltd.
FEKO® (http://www.feko.info) is a comprehensive computational electromagnetics code (CEM code) that is used widely in the telecommunications-, automobile- , space- and defence-industries. FEKO® offers several solution techniques (MoM, MLFMM, PO, GO Ray Launching, UTD and FEM) under a single licence. Hybridisation of these techniques enables the efficient analysis of a very broad spectrum of EM problems e.g. 3D antenna design, antenna placement on electrically large structures, microstrip- antennas, microstrip-circuits, EMC, biomedical and scattering. With the MLFMM, and the true hybridisation of the solvers,
FEKO® is considered the global market leader for antenna placement analysis. FEKO® has a well-established global distribution and technical support network with subsidiary companies in North America, Europe, China and representatives in 8 other countries. EMSS (http://www.emss.co.za) was started in 1994 as an engineering company consulting in general electromagnetic problems.
--------------------------------
Press Kit with Graphics
A press kit with graphics is available on request.
Contact
Gronum Smith, Director and Marketing Team Leader, EM Software & Systems-S.A. (Pty) Ltd, agsmith(at)emss(dot)co.za Tel: +27 21-880-1880