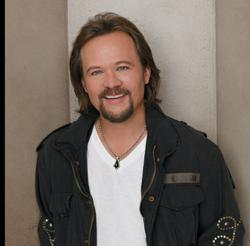 San Marcos, Texas (PRWEB) April 03, 2013
The Texas Music Theater announces a performance by multi-platinum selling and Grammy-award winning country music star Travis Tritt on Friday, April 12, 2013.
Tritt, who has recently been on a solo acoustic tour across the country, is back in Central Texas with a full band for the April 12th date at the Texas Music Theater in San Marcos, Texas.
Leading country music in the '90s with artists such as Garth Brooks, Clint Black, & Alan Jackson; Travis Tritt was the only country artist of the era to not fall into the traditional cowboy mold. His sound, a bit more bluesy with Southern rock influences, has a gruff edge that distinguishes him from the pack. His songs follow the tradition of classic outlaw country stars with chart toppers such as, "T-R-O-U-B-L-E", "Country Club" "Here's a Quarter" "It's a Great Day to be Alive" and many more.
With 13 records, 15 top ten singles, three number 1 songs, two Grammy Awards, four CMA Awards, a 1990 Billboard Award for Top New Male Artist, and member of the Grand Ole Opry - Travis is one of the biggest acts in Country Music history.
Doors open at 7pm at the Texas Music Theater located at 120 W. San Antonio Street, San Marcos. General admission tickets begin at $35 and reserved seating in three sections is also available at the box office or online at txmusictheater.com.
About the Texas Music Theater
The Texas Music Theater is a world-class live music venue on the historic square in downtown San Marcos, featuring two levels, three bars, reserved balcony and VIP seating, state of the art acoustic and production equipment and raised stage, hosting regional and national talent from all genres. For show calendar and tickets visit TXMusicTheater.com