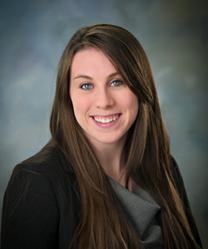 "I was pleased to offer Taylor a law clerk position in 2011, and I am glad to have her working for my firm as an attorney."

William Mattar
Founder
William Mattar Law Offices
(PRWEB) April 04, 2013
William Mattar Law Offices seeks skillful attorneys to add to its staff. Taylor F. Gabryel, Esq. initially worked with the firm in 2011 as a Law Clerk over the summer. In the summer of 2010, she interned with the Honorable Barbara Howe of the Surrogate Court of Erie County. Gabryel graduated from the New England Law: Boston with her Juris Doctor in 2012. She was admitted to the New York State Bar in 2013, and has been hired by the Law Offices of William Mattar as an associate attorney. Gabryel currently is a member of the New York State Bar Association, the Bar Association of Erie County, and the Western Affiliate of the New York State Trial Lawyers Association.
About William Mattar
William Mattar Law Offices, established in 1990, is composed of experienced injury attorneys representing clients in Buffalo, Rochester, Syracuse, Binghamton and Albany areas. The injury attorneys at William Mattar Law Offices are ready to help those hurt in a car accident. The firm's main goal is to get their clients the best possible results. The firm's Legal Network allows construction accident clients to be connected with a trusted attorney. If you've been seriously injured in a construction accident, call the attorneys at William Mattar. http://www.williammattar.com.