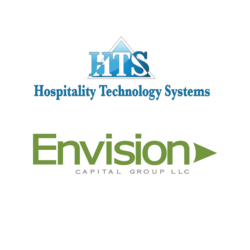 Restaurants & bars who do not upgrade their point of sale system struggle to survive, or go out of business entirely
Laguna Hills, CA (PRWEB) April 04, 2013
In a recent interview with leading Digital Dining provider, Hospitality Technology Systems (htsystemsinc.com), concerns of businesses failing were realized; "Restaurants & bars who do not upgrade their point of sale system struggle to survive, or go out of business entirely," Scott Weiss of HTS stated.
Keeping an up to date POS system is having the latest technology that people expect, are comfortable with, and that supports a secure transaction of their hard earned money. In an era where handheld devices have taken over every age group, fast access to information is a core demand in consumers, and any business outside that realm will eventually be looked over. The world POS hardware industry is expected to reach almost $31.5 billion in 2014, reports TechNavio.
While perception can cause business owners to think it's unaffordable to upgrade or acquire a POS system, that is not the case. "With vast creative POS Financing solutions available, almost any hospitality business can upgrade or get a new system in place. Leasing is a popular option among many restaurants and bars. We have been able to match their current flow of business with affordable monthly payments, and with a lease you are eligible to upgrade the POS system throughout the term." Envision Capital Group explains.
Some features to look forward to with an upgraded system:
1. Highly Customizable POS: Customize all POS printing for checks, prep tickets, clock in and clock out slips, and server reports.
2. Transfer Checks: Transfer a single check, multiple checks, or all of the open checks from one staff member to another.
3. Hold and Fire: Hold selected menu items, such as entrees, so they
do not print in the kitchen immediately.
4. Integrated Credit Card: Servers and bartenders can accept credit cards for partial payments, split a check between multiple customers.
5. Integrated Time and Attendance: The POS replaces traditional clock ins at the time clock and has other useful features.
6. Frequent Dining: With Frequent Dining, you can track repeat customers by sales, interest, groups and hobbies. Servers can identify valuable customers as soon as they walk in.
About Envision Capital Group
Envision Capital Group is an Orange County, CA based top equipment financing & equipment leasing company. Envision Capital offers lease financing, equipment loans, working capital & merchant cash advance programs. They finance any business type, any equipment type, nationwide. To learn more, visit: envisioncapitalgroup.com.