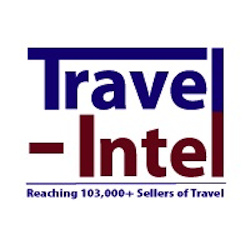 We're seeing a lot of new travel product in the luxury sector, possibly as well-traveled consumers seek new experiences
San Francisco, CA (PRWEB) April 03, 2013
New numbers from a car-rental website survey show New York City is edging out Anchorage as the most expensive place to rent a car these days. However, what rates as top rates in car rental prices for 2013 is nearly 25 percent less than 2012 rates. Tours.com's Travel-Intel looks at the numbers and the trends, noting the best and worst cities for rental rates and how new companies are finding novel ways to gain a piece of the car rental market.
One place where one cannot drive is to an island and, while TripAdvisor has been able to tally a crowd-sourced selection of favorite islands all over the world, one island in the Indian Ocean is making waves. That is Frégate Island Private, a mile-square paradise in the Seychelles that is part of the Kurtz-Ahlers collection of exclusive resorts. The island resort, a German magnate's vision of the perfect luxury hideaway, is profiled in the latest Travel-Intel.
The latest issue of Tours.com's Travel-Intel also looks at new tours and product lines coming onto a crowded market and what some tour operators are doing to stand out and attract customers. Kensington Tours, for instance, is offering a new line of behind-the-scenes tours in Europe to their elite clients. These include solitary, after-hours strolls through the Sistine Chapel and time spent savoring the literary collection of Voltaire's private library.
Four Seasons, the luxury hotel chain, is offering a set of exotic tours by chartered private jet for 56 people each, taking in cities and destinations in quick and luxurious whirlwind journeys of comfort. Travel-Intel expands the details and gives the departure dates.
Similarly, Windstar cruises has recently unveiled plans for launching new small ships and new European itineraries in 2014. Travel-Intel looks into these new routes and ports that just became eligible for booking.
Finally, travelers looking to the U.S. West for their upcoming vacations can consider three new packages for river rafting, luxury camping and outdoor adventure offered by Western River Expeditions on the Colorado and Rogue rivers.
Travel-Intel, a division of Tours.com, monitors the travel industry with weekly newsletters on trends, news and updates about the travel industry sent to a database of more than 100,000 travel agent subscribers in the U.S. and Canada. The publication dispatches writers to travel conferences and popular travel destinations to bring back the latest intel.
Although Travel-Intel is direct-mailed, current features and archives can be viewed at http://www.travel-intel.com.
"We're seeing a lot of new travel product in the luxury sector, possibly as well-traveled consumers seek new experiences," says Lark Gould, content director for Travel-Intel and Tours.com. "But just as telling are the lengths travel companies are going and the creative resourcefulness we are seeing to tempt travelers with new experiences."
Gould, a veteran travel journalist who has been covering the travel industry for more than 20 years, puts her incisive perspective into the weekly publication, with features and news updates on the 1st and 15th of each month. These issues are complemented by the Travel-Intel "packages" publications that detail great deals to be found at hotels and resort locations worldwide, all sent to more than 100,000 travel agent subscribers in the U.S. and Canada, before posting on Tours.com. Gould also serves on the editorial team for travel at the Washington Times.
Tours.com is the worldwide directory of travel. As the most comprehensive tour and travel directory out there Tours.com has been operating as an authority website since 1995 with a deep and searchable database of tours and tour companies according to company, region and experience. It features more than 8,000 tour companies around the world. It is also a one-stop resource for visa information, important phone numbers for travelers, regional experts, and travel agents certified with in-depth knowledge in their chosen areas.
For more information visit http://www.tours.com.