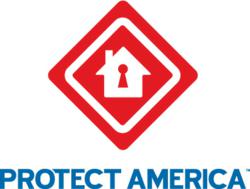 As a company, we're positioned to make unbelievable progress in home security.
Austin, Texas (PRWEB) April 02, 2013
Walker joined Protect America in 2012 as the company's marketing director. She was promoted to reflect her increased contributions to Protect America's marketing department, says Scott Fleming, Protect America's Chief Operating Officer. Her duties will include supervising hiring, budget, and overall direction of the company's rapidly expanding marketing division, Fleming added. Walker will also be responsible for digital marketing as well as leveraging traditional channels.
"In the past few months, we've increased the size of our marketing department by 50 percent," Fleming said. "It takes a talented and knowledgeable person to lead that kind of growth in the direction we need. Melissa has the proven experience and talent to really get the most out of our marketing efforts."
Walker has over 14 years of marketing and advertising experience, most recently with agencies based in Charlotte, North Carolina. Though skilled in various aspects of marketing, Walker is a search engine optimization expert and specializes in generating revenue from online properties. Recently, she was ranked among the top three percent of digital marketers and won the Business Leader's Magazine Movers and Shakers Award.
"This position with Protect America is an exciting opportunity," Walker said. "As a company, we're positioned to make unbelievable progress in home security. Helping lead that effort will be fun and challenging but ultimately rewarding."
Call 1-800-951-5190 to speak with a Protect America home security expert about a wireless alarm system.
Visit http://www.ProtectAmerica.com for more information.
About Protect America, Inc.
Based in Austin, Texas, Protect America is the nation's leading wireless home security company. The company employs more than 300 people and has secured 400,000 American homes since its founding in 1992. Protect America is part of the Rockbridge Growth Equity family of companies that includes the Cleveland Cavaliers and Quicken Loans.