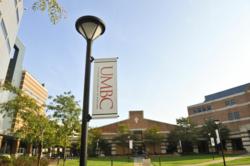 Rockville, MD (PRWEB) April 03, 2013
To meet the region's need for qualified cybersecurity and biotechnology leaders, UMBC will offer two of its Master's in Professional Studies (MPS) programs in biotechnology and cybersecurity at UMBC at The Universities at Shady Grove beginning Fall 2013. Interested students are encouraged to visit the campus, in Rockville, for an information session on April 24.
The information session is scheduled for 6:30 – 8 p.m. at The Camille Kendall Academic Center (Building III) at The Universities at Shady Grove. Those interested in attending should complete this form to RSVP.
During the information session, attendees can meet Graduate Program Directors and learn about the programs' practice-oriented instruction and management-focused curriculum. Graduate Program Directors will also share information on course delivery and flexible class schedules, and will be available to answer attendees' questions about the programs.
With two-thirds of Maryland's biotechnology industry in Montgomery County, and the cybersecurity industry's continued growth in the National Capital region, both fields continue to thrive regionally. RSVP today to find out how UMBC programs can help you become a leader in these high-demand industries.
About UMBC at The Universities at Shady Grove
The Universities at Shady Grove (USG), located in Rockville, MD, is a consortium of nine universities within the University System of Maryland. UMBC, a public Honors University, is among the institutions at USG. Like students on the UMBC main campus, more than 360 UMBC Shady Grove students benefit from small class size (average of 18), close faculty-student collaborations, and a diverse student population. USG is conveniently located in Montgomery County, a Washington D.C. suburb close to many government agencies, contractors and major healthcare organizations. For more information, visit: umbc.edu/shadygrove.