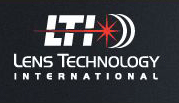 Los Angeles, CA (PRWEB) April 04, 2013
Lens Technology International (LTI) recently announced improved service in their plastic lens coating service area. LTI has been providing the optical industry with hard and tintable coatings for plastic lenses since 1985 and each year the company pushes the limits of technology to bring the latest and most effective coating advances to the marketplace. The company recently made significant improvements in the way they deliver plastic coatings and those changes have been noticed in the marketplace.
LTI has always been a leader in providing premium scratch resistant coatings and the company offers a complete line of clear coatings that are used for ophthalmic lenses and other optical applications. LTI offers both tintable and non tintable coatings for the full variety of plastic substates including polycarbonate, cast resins, acrylic and Trivex lenses. LTI is most known for its work with coatings that impart a variety of properties to plastic surfaces including scratch resistance, glare reduction and anti-fogging.
LTI has always been a leader in this field but now they are enhancing the service they provide to the optical industry. In addition to the quality lens coatings they provide they are taking steps to enhance their already expertly trained technical staff by making sure they are able to obtain the latest training in every aspect of the fast changing world of coating technology. In addition the company has added mechanical personnel for design and support of coating application equipment.
In addition, the company has recently added new, state of the art processing equipment to expand their capacity and to deliver the best and highest quality coating products.
To learn more about industrial coatings visit the LTI website at http://www.lenstech.com/ or call 714.690.6470 to speak with a company representative.
###