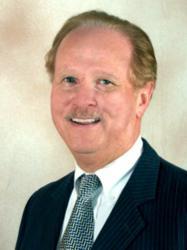 Grand Junction, CO (PRWEB) April 02, 2013
Stemtech is a pioneer in stem cell science and has demonstrated that adult stem cells function as the natural renewal system of the body. Stemtech offers a variety of nutritional products that work with the body's own stem cells to provide true health benefits such as organ and tissue maintenance and repair, as well as skin revitalization.
In the 1970's a school teacher began experimenting with a natural growing freshwater plant known as Aphanizomenon flos-aquae (AFA). Those who tried the AFA reported remarkable benefits and sales of the botanical soared through the 1980's. However, the secret to the plant's wide range of benefits had yet to be revealed.
Christian Drapeau arrived on the AFA scene in the 1990's. As a botanical researcher and neurophysiologist, Christian was asked to research the science behind the benefits of AFA. Inspired by new developments in adult stem cell research, Christian was struck with a novel idea - what if AFA was somehow supporting the body in naturally releasing more stem cells? It wasn't until a decade and 150 experiments later that Drapeau and his team experienced a breakthrough, finally isolating the unique components responsible for AFA's benefits. Now, Christian developed the proprietary blend of AFA concentrates in the form of a supplement, offering consumers a practical method of receiving the botanical's health benefits.
In 2005, Drapeau partnered with Ray Carter and founded Stemtech in order to take their unique product to a global market. The next couple years saw exponential growth fueled by a groundbreaking clinical study published in the highly respected journal, Cardiovascular Revascularization Medicine. This study helped define Stemtech as the leader of the adult stem cell nutrition industry. Stemtech currently supports offices in 20 countries around the world.
In the last three years, Stemtech has received numerous industry accolades including being chosen as one of three finalists for the US Direct Selling Association's prestigious Rising Star award, and making Inc.'s coveted Inc. 5,000 list of fastest-growing privately held companies in America (ranked 1,484 out of over 29 million companies).
Mr. Don Karn will be presenting the Stemtech products at one meeting this week in Grand Junction, Colorado, and BlueFinn Creative Group is helping to spread the word. Karn comes with three decades of experience in sales and marketing and is a true veteran in the health, wellness and fitness sectors. The meeting is open to the public and is free to attend. Meeting information is as follows:
Thursday, April 4, 2013
7:00 p.m. - 9:00 p.m.
Doubletree Grand Junction
743 Horizon Drive
Grand Junction, CO 81506
Event Contact: Phyl Franklin (970) 270-6749
Stemtech is based out of San Clemente, CA, has been in business for seven years, and is currently in 24 countries on six continents. Their products Stem Enhance and SE2 are patented and StemFlo is patent pending, and their research studies have been published in Cardiovascular Revascularization Medicine, Anticancer Research, and The Townsend Letter to name a few.