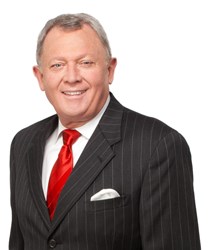 The top ten ranking only confirms what his peers and we at Reliv have known for years: Dr. Carl Hastings is one of the leading nutrition scientists in the world.
Chesterfield, MO (PRWEB) April 04, 2013
Reliv International (NASDAQ: RELV) today announced that ExecRank executive ranking service has named Reliv's Dr. Carl Hastings number nine on their Top Chief Scientific Officers Ranking list for 2012. Hastings joins a top ten of the nation's leading CSOs, many of them from Fortune 100 companies. According to ExecRank, there are over 5,000 Chief Scientific Officers and C-Level Scientific Executives in the United States and this list represents "the best of the best in their field."
"This honor is hard-earned and well-deserved," said Robert L. Montgomery, Reliv Chairman and CEO. "Carl is a man of science who has devoted his life to developing breakthrough nutritional solutions to help meet the world's biggest health needs. The top ten ranking only confirms what his peers and we at Reliv have known for years: Dr. Carl Hastings is one of the leading nutrition scientists in the world."
A Very Good Year
The ExecRank listing comes following a year in which Hastings earned two product patents (his sixth and seventh) and introduced LunaRich® soy powder and LunaRich X™. LunaRich products optimize bioactive lunasin, the soy peptide research shows works at the epigenetic level to promote cellular health.
GlucAffect®, Reliv's blood sugar management formula, earned a patent in February 2012 and ProVantage®, Reliv's athletic performance enhancement product, followed with its own patent in May. Both products now contain LunaRich, a Reliv-exclusive ingredient that delivers more bioactive lunasin — many times more — than any other soy powder available today.
Lunasin is among the first bioactive compounds identified to affect gene expression and promote optimal health at the epigenetic level. The epigenome, which literally means "beyond the genome," is a higher level of complexity within the cell. Lunasin attaches itself to the epigenome to increase expression of important genes needed for normal cell functioning and protect the cells from environmental damage once it occurs. Learn more about lunasin and epigenetics.
Best of the Best
ExecRank develops its CSO rankings using an algorithm that calculates points for 24 key categories, in addition to the feedback from evaluation committees. "The number one area of focus for Top CSOs in 2012 has been their role in developing research capabilities that help produce groundbreaking scientific products, as well as their role in strengthening their company's reputation for innovation."
ExecRank says it also heavily weighs a finalist's role as a thought leader in their field and that this year saw a significant uptick in the number of CSOs that served on boards and displayed a skill set applicable to multiple research fields.
"I am humbled by this honor and proud that the work we're doing at Reliv is being recognized," Hastings said. "We've always strived to remain on the cutting edge, and with LunaRich technology and the emerging field of nutritional epigenetics, Reliv is leading the way now more than ever. I'm excited to see where we go from here."
About Reliv International, Inc.
Reliv International, based in Chesterfield, Mo., produces nutritional supplements that promote optimal nutrition along with premium skincare products. Reliv supplements address essential nutrition, weight loss, athletic performance, digestive health, women's health, anti-aging and healthy energy. Reliv is the exclusive provider of LunaRich® products, which optimize levels of lunasin, the peptide behind many of soy's health benefits. The company sells its products through an international network marketing system of independent distributors in 16 countries. Learn more about Reliv at http://www.reliv.com, or on Facebook, Twitter or YouTube.