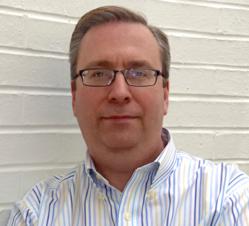 Pittsburgh, PA (PRWEB) April 04, 2013
Ken Nagy, vice president of Confluent Translations will be attending MadCap Software's MadWorld 2013 Worldwide User Conference. The conference will take place April 7-9, 2013 with over 40 sessions in San Diego, CA at the Hard Rock Hotel.
MadCap has assembled a team of speakers from around the globe, including representatives from Caradigm/GE (Microsoft), N-able Technologies, and Blackbaud. Attendees have the opportunity to take part in sessions covering the latest trends and techniques in technical communication.
"Having worked with MadCap Flare and Lingo since 2011, I am excited to exchange ideas and build one-on-one relationships with other users," commented Nagy who is also a certified MadCap Flare advanced user. "I am interested in learning about the latest technologies and how they relate to the translation projects we do for our clients."
Confluent currently has several clients who send English content created in MadCap Flare for translation into multiple languages with various outputs. Nagy added "With more request for the translations of mobile apps I am especially interested in the advances within the mobile space to see how to adapt and plan for the future."
Confluent Translations, LLC is an ISO 9001:2008 woman owned professional language translation services firm located in Pittsburgh, Pennsylvania. They also hold GSA contract # GS-10F-0098Y. For more information about Confluent, visit http://www.confluenttranslations.com.