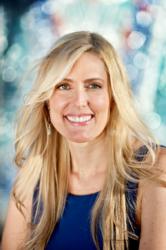 Boulder, CO (PRWEB) April 03, 2013
Healer, Psychotherapist, and TV Show Host, Heather Hans, has announced an expansion of her private practice. She is now accepting new clients locally, nationally and internationally, who want to heal their hearts, minds, bodies and souls so that they can live a life of love.
Clients meet with Heather weekly when they want to improve their lives and stop suffering. These sessions provide a place where healing and nurturing can happen, and creative solutions to problems can be made. Heather's work is unique in that she combines a loving and nurturing presence with the results-driven orientation of her business background.
One of Hans' current psychotherapy clients said, "Heather, I can't wait for our sessions every week. I trust you so much and you are helping me heal and be my best more than you know."
Some of the results that Heather helps men, women and children achieve are to:

Know Spirit
Give and receive love
Gain community and positive social support
Deeply connect with themselves
Understand the power of thoughts and use them productively
Educate themselves and create concrete action steps to live their best life
Make their dreams come true
Achieve wholeness by accepting the darkness and light of life
Achieve a healthy, disease-free body
Feel secure
Make a better world for children
Shine uninhibitedly
To contact Heather about a private session, visit her website at http://www.HeatherHans.com or call her at (303) 720-1424.
For more information and updates on healing your life and growing into your fullest potential, like Heather on Facebook or follow her on Twitter.
About Heather Hans
Heather Hans, LSW, MSW, CPIC, MSBA is a Healer of Love, who teaches the world a new way of overcoming fear and suffering and having a fulfilling life. She has the gift of being able to channel in pure divine loving energy to help you remember who you are and open your heart, so that you can heal your body, mind, and soul, and move forward. She leads therapeutic and educational workshops and serves clients in her private practice. For more information visit http://www.heatherhans.com/.