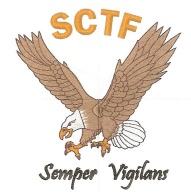 "Social media channels provide emergency service professionals with an opportunity to engage the public in a way not previously possible."
Lancaster, Pennsylvania (PRWEB) April 03, 2013
Social media channels provide emergency service professionals with an opportunity to engage the public in a way not previously possible. There are a variety of risks and pitfalls, ranging from ineffectiveness to substantial legal liability, for the organization that approaches social media use inappropriately.
Social media provides a great opportunity for emergency service organizations to build reputation equity as they communicate directly with the people they serve. First responders have also learned that social media can be used as a crucial tool for communicating when a major emergency hits a community. Effective social media use can be challenging. "Social media is very much a double-edged sword," says Dave Statter of STATter911.com Communications LLC, who will be presenting at the conference. "There are many cases where social media has created serious reputation management issues for firefighters, EMS crews and police officers," the veteran news reporter and former firefighter explains.
Edward S. Robson of Robson & Robson LLC, a law firm with experience representing emergency service organizations, says "public safety professionals who misuse social media put their organizations between a rock and a hard place." Offensive or defamatory comments posted in social media channels from an employee or member of the public can reduce an organization's standing in the community and interfere with an organization's need to maintain operational control. "Heavy handed solutions to these problems," Mr. Robson explains "creates the potential for unfair labor practice charges from employees and First Amendment claims from members of the public and employees." Mr. Robson said he hopes that his presentation at the conference will help emergency service organizations balance their legitimate need to manage their operations against the potential for liability.
The South Central Task Force is the premier and enduring, "all-hazards" emergency preparedness task force that collaborates and coordinates both public and private sector resources to provide emergency support to communities when events exceed their capabilities. The Task Force includes first responders from Adams, Cumberland, Dauphin, Franklin, Lancaster, Lebanon, Perry and York counties. To address the needs of its members the Task Force, in conjunction with Harrisburg Area Community College, Millersville University, Dave Statter of Statter911 and the attorneys at Robson & Robson LLC, are hosting a conference addressing issues associated with social media and training emergency reposnders on its effective use.
The conference – "The Proper Use of Social Media for your Organization, including Policies, Laws, and Best Practices" – will be held on April 5, 2013 at the Lancaster County Public Safety Training Center.
For more information, please contact Amy Phillips at 717-919-1786.