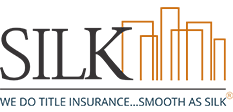 "Our personnel are our biggest asset." —Silk® COO Dan Hawley
Plymouth Meeting, PA (PRWEB) April 04, 2013
Silk® Abstract Company announced today that it has implemented an employee excellence award. The award is granted quarterly to the team member chosen by their peers to display the highest levels of cooperation, competence and customer service in the execution of her job. The winner of the award receives a plaque commemorating the occasion and a bonus. Additionally, management has implemented programs offering a bonus to team members who stop smoking, and reimbursement of a portion of fitness center membership dues to those team members who exercise on a regular basis.
Dan Hawley, COO of Silk®, explained, "Our personnel are our biggest asset. Without them providing excellent service to our customers and suppliers every day, our business would have never reached its current level of success. We want to do all that we can to recognize that excellence, and to encourage our team to be as healthy as possible. We believe that a healthy employee is far more likely to excel than an unhealthy one. And this is just the tip of the iceberg. We plan to develop and implement more programs like these to say thank you to our team members for their great work."
To learn more about Silk® Abstract Company, visit the Silk® website at http://www.silktitle.com.
About Silk® Abstract Company:
Silk® Abstract Company is a national organization, providing lender services, such as title insurance, search, REO and settlement services to the residential and commercial real estate markets. Silk® is affiliated with the law firm Wilk Silver LLC and is entirely attorney-owned and operated. Wilk Silver LLC combines decades of experience to offer its clients the highest caliber legal services, including loan document defect repair and quality control in connection with the sale of mortgage pools, CEMA reinstatements, COOP lost certificate affidavits, and bank representation work. Although national, Silk® Abstract Company maintains the feel of the company next-door with a client-centric approach, offering rapid access to final decision-makers and service with the highest levels of integrity, efficiency, compliance and customer service. To learn more about Silk®'s services, call 1.866.986.SILK today.