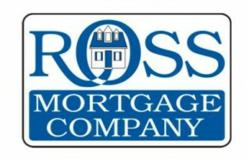 Westborough, MA (PRWEB) April 09, 2013
Robert Kalagher, President of Ross Mortgage Company announced today the release of a First Time Home Buyers Guide (in the form of an e-book) designed to help new prospective homeowners in attaining financing and purchasing their first home. The 18 page guide is full of practical advice and step by step guidance to help first time homebuyers to avoid the pitfalls that can arise when buying a home.
Mr. Kalagher stated, "I remember when I purchased my first home and how stressful it was…and I am in the mortgage business! Anything we can do to help first time homebuyers make good financial decisions for themselves and their families can be a big help."
The E-Book can be downloaded at the Ross Mortgage Website or by calling the Ross Mortgage Office at 1-877-811-5508.
About Ross Mortgage:
Ross Mortgage Company was founded by Robert J. Kalagher and his father in November of 2001. The co-founders have 30+ years experience in the retail mortgage banking industry. The corporate headquarters is located in Westborough with additional offices throughout Massachusetts and southern New Hampshire. Ross Mortgage is licensed in Massachusetts, New Hampshire, Maine, Connecticut, and Rhode Island.
Ross Mortgage offers a variety of mortgage loan products, and the company is a Direct Endorsed lender for the Federal Housing Administration and the Veteran's Administration. As an approved lender, Ross Mortgage has the ability to originate, underwrite and close these government guaranteed mortgage loans in all the states where it holds a license.
We lend in the following states: MA, RI, ME, NH, CT. Massachusetts License MC2084, Rhode Island License Number 20051871LL, Maine License Number #SLM8280/SLB12108. Licensed by the New Hampshire Banking Department, First Mortgage Broker and Banker License No. 8882-MBB, State of Connecticut Department of Banking, First Mortgage Lender/Broker No. 18804, Second Mortgage Lender/Broker No. 18805
Westborough NMLS#2084 | Woburn NMLS#99001 | Leominster NMLS#146120