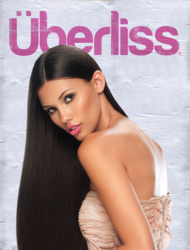 "We selected Galore Magazine as our first media partner, due to their cutting edge style, and unique creative direction."
New York City, NY (PRWEB) April 03, 2013
Uberliss partners with Galore to host the magazine's Women Who Rock launch party at Le Bain at The Standard in New York City. The second issue of Galore features the first print ad for the Uberliss brand.
Uberliss is excited for the opportunity of working with the up-and-coming magazine.
"We selected Galore Magazine as our first media partner due to their cutting edge style and unique creative direction," said Hasan Syed, President of the Uberliss brand. "As a start-up beauty brand, we embrace a similar mentality in the way we communicate our message to the marketplace. In just a short amount of time, Galore has been able to inspire us in so many ways, and I'm looking forward to collaborating with their amazing team."
Many of those featured in the magazine were in attendance at the Women Who Rock launch party. Uberliss was joined by Kate Nash, Kate Bock, Liza Thorn, El Grace, Jarah Mariano, Damaris Lewis, Andrej Pejic, amongst others, to help celebrate the issue's release. Galore Creative Director Prince Chenoa and Photographer Jacob DeKat, were also present at the magazine's launch party.
Photos and more from the event can be found on the Uberliss Facebook Page at https://www.facebook.com/uberliss.
Stylists or consumers interested in more information on the Uberliss 3-step smoothing system can contact Hasan Syed or visit http://www.uberliss.com.
About Uberliss
Uberliss is a three step smoothing system designed to straighten frizzy and wavy hair textures. Formulated with an exclusive Triple Blend of Cysteine, Keratin, and Buriti extracts, the formaldehyde-free system guarantees smooth, shiny, silky, and soft hair. Launched in February of 2011 in Brazil, Uberliss, a Salon Commodities brand, is quickly growing into a favorite of professional hair stylists worldwide. http://www.uberliss.com