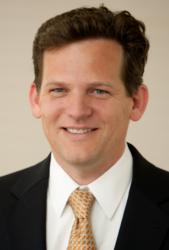 "As CFO, [Jim] has been working with both our operations and accounting teams and knows our systems, people and properties very well. He will make an exceptional Chief Operating Officer."
Jacksonville, FL (PRWEB) April 04, 2013
Christopher Finlay ,President/CEO of Finlay Management, Inc. has announced the appointment of Jim Eddings, CPA, as Executive Vice-President and Chief Operating Officer. Eddings has served the company as CFO for the past several years working side by side with Finlay as the company expanded services throughout Texas, Florida and the Southeast. Says Finlay, "Jim is the natural choice to lead us through this exciting period of growth. As CFO, he has been working with both our operations and accounting teams and knows our systems, people and properties very well. He will make an exceptional Chief Operating Officer."
Prior to joining Finlay, Eddings served as CFO or Divisional CFO for both privately held and publicly traded companies. His experience includes both domestic and international companies with revenues ranging from $5MM to $240MM and in industries that include multi-family real estate development, construction, and telecommunications.
As CFO at Finlay Management, Eddings was responsible for the financial performance of the company which is closely tied to financial performance of the managed properties. He oversaw both corporate and property accounting divisions.
Eddings earned an MBA from the Georgia Institute of Technology in Finance and Accounting and a BA from Washington and Lee University in Russian Studies. He is a Certified Public Accountant (CPA), active license in North Carolina. He is also a Certified Management Accountant (CMA), a credential that focuses specifically on corporate financial planning, analysis, control and decision support.
Finlay Management, Inc., is a multifamily property management firm with a thirty-year history in market-rate/luxury apartments, affordable housing, and senior living. With offices in Texas and Florida, it focuses on fee management throughout Florida, Texas and the Southeast. An Accredited Management Organization (AMO) ®, the company is actively expanding and seeking third-party management opportunities. For more information, visit http://www.finlaymanagement.com.