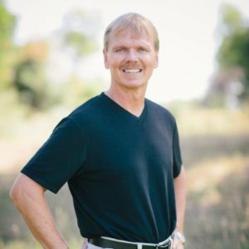 "My goal is to help the company achieve it's full potential in the marketplace."
- John Rauvola
Ferndale, WA (PRWEB) April 03, 2013
Superfeet President Bill McLean has announced his retirement effective June 2013. John Rauvola, who joined Superfeet in March, will transition into the roll over the next few months. McLean has held the position since 2004.
"This is an exciting day for Superfeet," said McLean. "We're bringing in a person who can help guide the company through its transformation into a global powerhouse, and has the track record to prove it. John understands preserving the culture is as important as the products themselves."
Most recently the president and managing director of Bona US, Inc., a privately held Swedish company that is the global leader in hardwood floor protection and maintenance products, Rauvola knows the challenges that a bustling company may face. While at Bona, he championed growth by optimizing organizational efficiencies and developing new retail markets.
"Bill stewarded Superfeet through a historic economic downturn without a single layoff," said Rauvola. "That speaks volumes for the kind of quality, level-headed leadership he brought. My goal is to help the company achieve it's full potential in the marketplace."
McLean's tenure is highlighted by the construction of the new 50,000 sq. ft. headquarters, international expansion into 39 countries, and the successful transition to an employee stock ownership plan (ESOP) company. He capped his term by opening a new European Union sales and distribution center in Edinburgh, Scotland in July 2012.
A veteran of the outdoor industry, Rauvola has served as vice president at both Pearl Izumi, a market leader in high end cycling and run apparel and footwear, and K2, premier ski, snowboard, in-line skate, and cycling sporting goods company.
About Superfeet Worldwide Inc.:
Superfeet develops and manufactures the world's leading biomechanical insoles and sandals. Originally the sports medicine division of Northwest Podiatric Laboratory, Superfeet was established in 1977 to make the first affordable, professional-grade, over-the-counter orthotics. Since then, Superfeet has focused on training, education and exceptional customer care to sustain more than 80% of the specialty outdoor insole market. An ESOP company, Superfeet is 39% employee-owned. For more information, visit: http://www.superfeet.com.
###