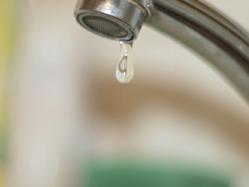 The price of water is rising faster than the cost of any other utility...
(PRWEB) April 03, 2013
The price of water is rising faster than the cost of any other utility, even surpassing the inflation rate. The average American household uses roughly 50 to 150 gallons of water per day, but how are restrictions influencing water consumption?
In a new two part series of articles, released by portable water filter company Sureaqua, the cause and reasoning behind water scarcity and water restrictions is explained.
"Many communities are facing water shortages and therefore need to be aware of the seriousness of restrictions, but at the same time should know how they can work their way around them, and become water self-sufficient.
"This is more important than ever as the problem is increasingly wide spread," said Robert Domanko, Founder and Director of Sureaqua.
Water restrictions have become a popular method practiced by community leaders, due to the fact that water allocations are running out in some areas. The result is increased restrictions. San Diego citizens face serious penalties of up to $100,000 for simply washing their cars.
"With these articles we want to educate readers on the water scarcity situation, outlining how the water scarcity is being controlled. Then in part two we present methods for collecting, storing and creating a self sufficient water system in your home," continued Mr. Domanko.
Part two of the series, "Be Self Sufficient Part 2: Home Water Storage" will be released this coming Monday, and will highlight various ways home owners can create their own supply of water.
For the first part of the series, "Be Water Self Sufficient Part 1: Water Restrictions", follow the below link to the Sureaqua blog:
http://www.sureaqua.com/_blog/NEWS/post/Be_Water_Self_Sufficient_Part_1_Water_Restrictions/
To keep posted on the next part of the series, follow Sureaqua on Facebook:
http://www.facebook.com/pages/Sureaqua/470354679679783?fref=ts
For more information on the Sureaqua products, visit their official website, http://www.sureaqua.com