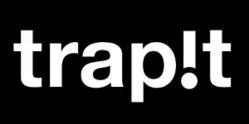 Trapit's technology helps publishers engage their audiences by delivering the most relevant content for each reader from the publisher's network of publications, as well as topically relevant content from around the web.
Palo Alto, CA (PRWEB) April 03, 2013
Trapit today announced the launch of the Trapit Publisher Suite. Built on Trapit's intelligent, personalized discovery engine, the application enables publishers and brands to create experiences carefully tailored to individual readers. Launching with Here Media's "Advocate Discovery" application, Trapit's technology helps publishers engage their audiences by delivering the most relevant content for each reader from the publisher's network of publications, as well as topically relevant content from around the web.
The Trapit Publisher Suite is a turnkey solution, providing white label iOS and web applications that can be fully branded and controlled by the publisher. The application offers access to Trapit's extensive pool of over 100,000 professionally curated sources, empowering publishers to augment their own content and, through Trapit's unique technology, combine the best of the web around the topics their readers truly care about. The Publisher Suite is also packaged with tools that automate and optimize content distribution and sharing across a number of different platforms, including apps, email, social and the web. Powerful analytics are provided to make sense of audience engagement and common behaviors, allowing publishers' insight to effect content strategy.
"For years, publishers and brands have been developing innovative new ways to deliver content to their audiences, but the economics of digital, particularly on the iPad, have introduced new challenges, new competitors, and new opportunities. The Trapit Publisher Suite is one of these opportunities, leveling the playing field for publishers facing these challenges," said Gary Griffiths, CEO and co-founder of Trapit. "Our Publisher Suite, the first of its kind, puts our advanced personalization and discovery technology in the hands of every publisher on the planet, allowing them to automatically create engaging new experiences for each individual reader."
Here Media has successfully piloted Trapit's Publisher Suite through the company's "Advocate Discovery" application, allowing them to optimize relevant content across multiple publications. This not only creates synergy amongst Here Media's publications, but also delivers highly relevant and quality content from other sources, making them an invaluable source for information for their audience, and increasing repeat visits.
"All publishers, digital or otherwise, know how important it is to keep their audience engaged," said Paul Colichman, CEO of Here Media. "Trapit's Publisher Suite provides some of the most advanced technology we've seen, allowing our audience to engage within a highly personalized experience. We're very excited about what we've built with Trapit's Publisher Suite, and are anxious to see the impact on our readers."
Trapit's Publisher Suite is also available to brands that have significant publishing operations, or other content marketing goals that require powerful but intuitive publishing tools that are easily deployed.
Key Features of Trapit's Publisher Suite include, for iOS and web apps:
● Discovery

Access to the enhanced version of the powerful Discovery Engine powering Trapit's popular web and iPad-based discovery applications
Over 100,000 professionally curated sources of high quality original content, monitored in real-time
● Distribution

Ability to publish content automatically to branded iPad and web apps, email and social networks
Tools to quickly and easily add new sources, or delete others
Choice of fully automated content distribution, or using Trapit technology to augment and assist the editorial team
● Reporting

Key metrics dashboard
Custom reports on audience engagement and behaviors
Trapit Publisher Suite is available for all publishers and brands today. For more information, please visit: http://trap.it.
Trapit launched its consumer web app in November of 2011, and a native iPad app in 2012. The company now has over 100,000 carefully vetted sources of high-quality content, double the amount of sources in Google News. Trapit's platform is delivering nearly 300 million articles to users each month. Those users, on average, spend over 17 minutes on Trapit per visit.
Full press materials, including detailed company information, product screenshots, videos and company logos can be found here:http://trap.it/#!about.
About Trapit
Whether for a brand, publisher, or an individual, Trapit's mission is to raise the signal and lower the noise. We empower our customers to discover, engage, share and publish with ease. Built with AI technology developed for DARPA by SRI International, Trapit delivers highly relevant recommendations based on rich contextual analysis of information and user preferences.
Make amazing discoveries within our growing source library of blogs, journals, magazines, and newspapers, or customize Trapit for your own content needs. Leverage Trapit's ability to learn, adapt and improve. We offer organizational content solutions in a powerful convergent experience.
Trapit is based in Palo Alto, California. The company is venture-backed by Horizons Ventures and SRI International. More information about Trapit can be found at http://trap.it/.