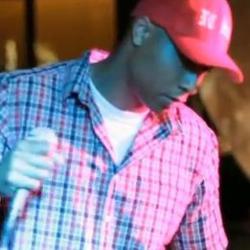 I believe we are all commissioned to do great things in life for Jesus Christ.
(PRWEB) April 03, 2013
Commissioned, the new single from Karlton Jones is fused with a truly authentic sound of Rap, Rock, and R&B that only this North Carolina native and Christian artist can deliver himself. This new single available on iTunes is a guaranteed inter-generational cross-over smash hit! This song is not only catchy but it also has a message about the meaning of life that God has given us all a special mission to demonstrate his love and kindness.
Karlton Jones is no amateur when it comes to Hip-Hop and even Jazz. Since 1998 his passion to pursue music became a reality; however, his true purpose was not yet fully revealed. Several years past while performing secular music until a near death experience changed his life forever. During this difficult time in his life God revealed to him that the music he made should be to glorify Jesus Christ. Ever since Karlton has been determined to share the good news of the Gospel around the world to those who don't know the meaning of life. Being an accomplished jazz saxophonist and Christian Hip-Hop artist sets Karlton in a class of his own.
The success of previous projects such as his "God" music video that went viral on YouTube and his collaboration with Christian Jazz Fusion band Salt and Light are proof that the year 2013 holds many blessings for Karlton. In addition to planning a music video shoot for his lead single "Commissioned" Karlton is also preparing for potentially being a contestant on NBC's America's Got Talent.
With his new Gospel Hip-Hop / Rock / Jazz fusion self titled album dropping this spring 2013 with the lead single "Commissioned" Karlton states, "I'm poised to make this year my best yet because I believe with Jesus all things are possible".