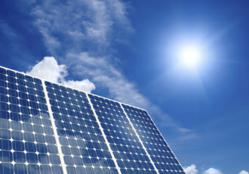 (PRWEB) April 03, 2013
Peak Solar's new online chat feature allows potential consumers to chat with company representatives and explore questions such as how DIY solar can generate electricity at a low cost and be competitive with power generated by the utility companies.
Photovoltaic solar power is emerging as a clear leader in the choice of low cost energy alternatives. According to a recent study by the Institute of Local Self-Reliance, residents in many areas are already generating cheaper electricity than the power companies. This savings applies to most states, and excludes additional savings from federal and state subsidies.
The report was based on the cost per kilowatt of electricity generated by averaging the current price of solar installation and panel maintenance over 25 years. This was in turn compared to the current utility rates from over 3100 electrical zones across the United States. The results showed that, contrary to popular myth, the United States has already reached grid parity for residents with rooftop solar panels in many regions.
Stanford University researchers concur with the above findings, adding that even commercial photovoltaic systems have reached a point where it is more economical than buying electricity from the grid. Peak Solar further reduces the cost of photovoltaic systems by offering DIY solar kits, which further reduces installation expenses. Add in the currently available incentives, and the savings multiplies.
In order to help people calculate their own potential savings, Peak Solar website (Peaksolar.com) launched a new online chat application. This online feature allows individuals to ask questions and receive an instant response from its company representatives. Whether interested in an on-grid or off-grid configuration, DIY solar kits provide an exciting array of possibilities for those who want to get in on the savings.
From small residential applications to large commercial facilities, Peak Solar delivers ready-to-use DIY solar kits to your doorstep. The kits are simple to install and feature long lasting, high-quality components. With experience in solar technology than spans three generations, the Peak Solar team provides genuine, practical answers to all of your answers. Visit the site today to take advantage of the new online chat feature.
John Bucher,
1-805-765-2781
JrBucher(at)PeakSolar(dot)com
About Peak Solar:
The Peak Solar team has over four decades of experience in solar development and engineering. Together, they are working to make the science of solar energy a reality for average Americans. In addition to supplying photovoltaic systems, power inverters, DIY solar kits and components for residential applications, the company is a provider for large scale commercial projects and development.