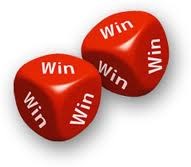 'Those on-line job applications are a waste of your time and you can do better.' - Peggy McKee
Dallas Texas (PRWEB) April 04, 2013
Everything is automated today, even applying for a job with the online application process and those just don't work. Peggy McKee, from her 15 years as a Career Coach and Recruiter, has designed a system that can get any job seeker past those on-line applications. On April 9, 2013, she will be presenting her tips and tricks during Career Confidential complimentary live webinar. This is one webinar that no job seeker should miss.
There is no reason a job seeker should just accept that they aren't qualified because an on-line application didn't warrant them a live interview with a human. Peggy McKee, CEO of Career Confidential will tell the secrets of hiring managers and recruiters worldwide how to make that online application get a face-to-face interview request during Career Confidential's complimentary live webinar on April 9, 2013.
Any job seeker that isn't getting anywhere with that online application process needs to attend this complimentary live webinar on April 9, 2013 and find out just what it is that will make hiring managers notice them. With the expertise of Peggy McKee, job seekers will learn just what is missing in those on-line applications and how to give that special boost.
When somebody offers something complimentary, don't miss it. That includes this complimentary live webinar on April 9, 2013 with Career Confidential CEO, Peggy McKee. She knows what will get any on-line application past the guard, so to speak, and directly to the hiring manager. Job seekers can not afford to miss this complimentary, live webinar on April 9, 2013.
Simply register here with a first name and email address and receive an email with instructions on logging in for this complimentary live webinar on April 9, 2013 with host, Peggy McKee and Career Confidential. Let any family member, friend or neighbor know about this great opportunity to attend this complimentary live webinar on April 9, 2013 and let's get America back to work.
Career Confidential is committed to getting the unemployed back to work in 2013. After assisting over 10,000 people get a job, Career Confidential has set a goal to get 10,000 more people their dream jobs in 2013.Career Confidential exploded in 2012 with a 94% growth rate over 2011 in a down economy.
Based in Texas, Career Confidential specializes in the techniques and tools needed for a job search to be successful. This product is a customized and proven system that gives job seekers the power they need to nail the job they want.
With the guidance of CEO Peggy McKee and CTO Carl Chapman, two nationally recognized experts in the field of job search training, Career Confidential was founded in 2009 so that the original product, The 30/60/90 Day Business Plan, could be distributed more widely among job seekers across the world. From that one product, they now offer over 30 products that teach techniques and tricks to help every job seeker to land that perfect job.